Cancer Treatment Cost, Hospitals & Doctors
Cancer is a lethal disease, still, many hospitals are providing the best cancer treatment so that patients can combat this deadly disease and can lead a healthy life. Cancer is the uncontrollable growth of the tissues which is beyond the normal limits. Cancerous tissues can kill other healthy adjacent tissues. Many reputed and best cancer hospitals in India are offering the most advanced and latest technologies to treat this disease.
The Cost of Cancer Treatment
Do you know How much does the cost of cancer treatment in India? The average cost of cancer treatment is nearly 5-6 lakh. The cost of breast cancer treatment is nearly Rs.5-6 lakhs including investigation, surgery, and radiotherapy. However, with targeted therapy and six cycles of chemotherapy can cost up to 20 lakhs. There are many best breast cancer hospitals in India which provide you with the utmost care and treatment facilities.
Blood Cancer Treatment
The options for blood cancer treatment are immunotherapy, chemotherapy, and stem cell transplant. The treatment will depend on the type of blood cancer you have, your age, other health conditions, how fast the cancer is progressing, and whether cancer has spread to other parts of your body.
Liver Cancer Treatment
Liver cancer treatment varies from person to person but the treatment may include removal of part of the liver, transplant, chemotherapy, and in some cases, radiation. Liver transplantation is the best and the most effective treatment for patients with hepatocellular carcinoma (a common type of liver cancer).
Lung Cancer Treatment
If you are looking for the best lung cancer treatment, then you should go for targeted therapy. Apart from targeted therapy, other treatment options are chemotherapy, immunotherapy, radiation therapy, and surgery. If detected in stage 1, then the survival rate is 70%.
Prostate Cancer Treatment
Some types of prostate cancer can grow slowly and hence, monitoring is recommended. Other types are fast and aggressive; hence, you need the best prostate cancer treatment including surgery, radiation therapy, hormone therapy, and chemotherapy.
Cancer 4th stage Treatment In India
Many cancer hospitals in India are offering cancer 4th stage treatment in India and are motivating the patients in every possible way. Stage 4 cancer is the severest form of cancer. It has the highest risk of mortality. But stage 4 cancer is not always terminal. If you are looking for stage 4 cancer treatment, then you should choose any therapy from the below-mentioned treatment options.
Chemotherapy
Radiation therapy
Immunotherapy
Surgery to remove the cancer
Targeted therapy
Types of Cancer:
Lung Cancer
Prostate Cancer
Bladder Cancer
Breast Cancer
liver cancer
Prostate cancer
Ovarian cancer
Kidney cancer
Immune system cancer(lymphoma)
Bone and connective tissue cancer(sarcoma)
Ovarian Cancer
Skin Cancer
Oral cancer
Testicular Cancer
Blood cancer(leukaemia)
What are the Causes of Cancer?
Certain risk factors are responsible for cancer development. These risk factors are:
Age: Older people are more susceptible to cancer risk. Your immunity will decrease with your age which can enhance your risk of cancer.
Tobacco: Those who use excessive tobacco many develop cancer-related to the mouth, respiratory system, and digestive system.
Sunlight: Excessive exposure in the sun may cause early ageing of skin and skin damage. These are the two main causes of skin cancer.
Some chemicals and other substances: Chemicals like asbestos, benzene, benzidine, cadmium, nickel, or vinyl chloride are responsible for developing cancer.
Ionizing radiation: Radiations like X-rays, Radon gas, radioactive fallout, etc. are responsible for developing cancer.
Some bacteria and viruses: Viruses like HPV, EBV, HIV, HHV8, etc. can cause in developing some types of cancers.
Symptoms of Cancer
Some of the signs and symptoms that cancer may cause are,
Excessive weight gain or loss
Jaundice or yellow skin
Eating problems
Severe fatigue
Blood in urine and trouble in urination
Excessive headache
Nausea and vomiting
Seizures
Vision problem
Dizziness
Difficulty in moving
Hearing problem
Over the past few years, India is providing the best cancer treatment to patients because of its amazing growth in the field of medical science and technology. Many top cancer hospitals in India are equipped with all the resources and also possess a team of talented doctors and specialists. These doctors are treating patients with the utmost care and providing the best cancer treatment in India.
Along with the treatments, you also need to follow a proper diet and a few exercises to lead a healthy and cancer-free life.
How cancer affects the world?
Cancer is a word which brings agony, tension, stress, pain, and affliction in our life. This lethal disease can deeply affect our physical as well as mental health. But with the advancement of technology and healthcare science, we need the best cancer treatment in India to combat this disease.
A plethora of scientists and statisticians have revealed that why we need the best cancer treatment in their research reports.
After cardiovascular diseases, cancer is the second prime reason for deaths in the world.

 

In the year 2015, 8.8 million deaths have been reported. Of these statistics, 1.69 million deaths were reported due to lung cancer, 788000 deaths due to liver cancer, 571000 deaths due to breast cancer, and 774000 deaths due to colorectal cancer.

1,790 children and adolescents died due to cancer in 2017

The global death ratio due to cancer is 1:6.

Near about 22% of cancer deaths are due to prolonged consumption of tobacco, cigarette and alcohol.

The low- and middle-income countries contribute around 70% of the total cancer deaths.

In 2017, the estimated cost for cancer treatment in the USA was around $147.3 billion.

Very low percentage of people are usually diagnosed with cancer at an initial stage. Several studies have claimed that around 37.6% for women and 39.7% for men are diagnosed with cancer at the initial phase. Due to this most of the cancer reaches the last stage during the time of diagnosis.

The common cancers among men are lung, prostate, and colorectal. These three altogether account for about 42% of all cancer cases

On the other hand, women are commonly diagnosed with breast, lung, and colorectal cancers. All these three contribute almost 30% of all cases.
With all the above-mentioned statistics, it is evident that we need strong, robust, and the best cancer treatment in India to overcome this baleful disease.
Why You Should Choose Us
Livonta Global is one of the prominent facilitators for medical tourism in India. We have joined hands with the top-notch medical facilities in India. We ensure that our patients receive the best care at the most reasonable prices.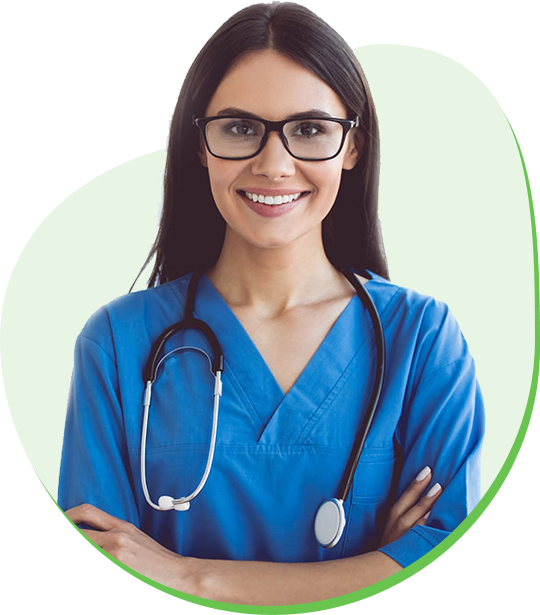 100+

Treatments under one roof.

Quality

treatment within your budget

100+

Hospital in India

1000+

Surgeon & specialists on one platform

FREE

Human Consultations
Patient Stories
Patient Name :

Abigael Cheptoo

Country :

Kenya

Treatment :

Hair Transplant

Patient Name :

Felix Kasiti

Country :

Kenya

Treatment :

Heart Treatment
Patient Name :

Razaq Juma

Country :

Bungoma,Kenya

Treatment :

Bone Cancer

Patient Name :

Ashley Atieno Odongo

Country :

Nairobi, Kenya

Treatment :

Acute myeloid leukemia
View All
I visited Livonta Global to search for the best hospitals for cancer treatment and they helped me in finding the best one according to my budget. Perfect place for all medical problems
Test
Cancer is a very dangerous disease and I was worried about my brother's treatment when I found Livonta Global who suggested to me the best doctors for treatment. Thank you Livonta Global
Test1