Cancer Treatment Cost, Hospitals & Doctors
Cancer is a lethal disease, still, many hospitals are providing the best cancer treatment so that patients can combat this deadly disease and can lead a healthy life. Cancer is the uncontrollable growth of the tissues which is beyond the normal limits. Cancerous tissues can kill other healthy adjacent tissues. Many reputed and best cancer hospitals in India are offering the most advanced and latest technologies to treat this disease.
The Cost of Cancer Treatment in India
On average, the cancer treatment cost in India is 6,310 USD. The minimum price is about 1130 USD and can be upto 34700 USD.
The following factors add to the cost of Cancer Treatment in India which are –
Admission fee
Oncologist fee
Patient's age
Which part of the body is treated
Overall medical condition of the patient
Type of cancer treatment needed
Development of post-procedure complications
Cost of the hospital
Admission room
Lab tests and other diagnostic tests such as X-ray, ECG, etc
When the above factors are taken into consideration, the cost of Cancer Treatment in India varies from around USD 1,300 to USD 39,300 whereas, the same surgery in the US costs around USD 2,50,000.
Cost of Cancer Treatment in major cities of India
Pre-procedure tests costs such as X-ray, ultrasound, CT scan, blood test, PET CT, biopsy are all vital to have a proper diagnosis of the patient. This can be anywhere from Rs.15,000 – Rs.40,000. Depending on the test results, the next stage of treatment is decided which can be radiotherapy, surgery, chemotherapy (single or in combination. This also affects the cost and can be anywhere between Rs.1,50,000 – Rs.18,00,000. The medicines & post-treatment is about Rs.10,000 to Rs.50,000. Post operative care can be varying depending on the condition of the patient. The daycare cost would thus be around 2-6 days. This generally ranges around Rs.10,000 – Rs.25,000 relying on the type of admission room and hospital.
| | |
| --- | --- |
| City | New Cost (USD) |
| Bangalore | 12,600 USD – 31,500 USD |
| Delhi | 1,300 USD – 33,100 USD |
| Mumbai | 1,380 USD – 34,700 USD |
| Gurgaon | 1,260 USD – 31,500 USD |
| Chennai | 1,100 USD – 29,990 USD |
| Hyderabad | 12,600 USD – 31,500 USD |
| Pune | 12,600 USD – 31,500 USD |
Qualifications required for surgeons/doctors to perform Cancer Treatment in India:
DM – Medical Oncology Diplomate in Medical Oncology (American Board of Internal Medicine)
DM – Oncology Fellowship in Medical Oncology
FRCR – Clinical Oncology
MCh – Oncology
Ph.D – Medical Oncology
DNB – Medical Oncology Junior Residency Training Program (Surgical Oncology) Training in Surgical Oncology (G.I. Oncology)
DNB – Surgical Gastroenterology
MCh – Surgical Gastroenterology/G.I. Surgery Senior Residency Training Program (Surgical Oncology) Fellow (Surgical Oncology)
MCh – Oncology
MCh – Surgical Oncology
DNB – Surgical Oncology
MD – Radiotherapy
DNB – Radiotherapy
Ph.D – Radiotherapy Diploma in Radio Therapy
Blood Cancer Treatment
The options for blood cancer treatment are immunotherapy, chemotherapy. The treatment will depend on the type of blood cancer you have, your age, other health conditions, how fast the cancer is progressing, and whether cancer has spread to other parts of your body.
Liver Cancer Treatment
Liver cancer treatment varies from person to person but the treatment may include removal of part of the liver, transplant, chemotherapy, and in some cases, radiation. Liver transplantation is the best and the most effective treatment for patients with hepatocellular carcinoma (a common type of liver cancer).
Lung Cancer Treatment
If you are looking for the best lung cancer treatment, then you should go for targeted therapy. Apart from targeted therapy, other treatment options are chemotherapy, immunotherapy, radiation therapy, and surgery. If detected in stage 1, then the survival rate is 70%.
Prostate Cancer Treatment
Some types of prostate cancer can grow slowly and hence, monitoring is recommended. Other types are fast and aggressive; hence, you need the best prostate cancer treatment including surgery, radiation therapy, hormone therapy, and chemotherapy.
Bile Duct Cancer Treatment
Cholangiocarcinoma, or bile duct cancer, originates in the bile duct. The experts from the treatment team from India will go over a number of diagnoses if you are identified with the condition. Your treatment options will be determined by the type and stage of cancer, whether it can be surgically removed, the likelihood of adverse effects, your general health, and your prospects of eradicating the disease, prolonging life, or reducing symptoms. This cancer can be Intrahepatic bile duct cancers, perihilar or distal bile duct cancers. 
Bladder Cancer Treatment
When the cells that make up the urinary bladder begin to proliferate out of control, bladder cancer develops. The most typical type of bladder cancer is urothelial carcinoma, also known as transitional cell carcinoma (TCC). The best hospital in India offering bladder cancer treatment has many cost-effective diagnostic services. The common ways to treat this cancer are through radiation, chemotherapy, intravesical therapy, immunotherapy, or surgery and it depends on a thorough diagnosis.
Bone Cancer Treatment
Bone cancer is one of the rarest forms of the disease. Osteosarcoma, Ewing tumor, Chondrosarcoma, Fibrosarcoma of bone are some of the types of this cancer. Visit a cancer specialist if there is consistent bone swelling and pain. Sometimes, it can be bone marrow complications as well. A proper diagnosis from the best hospitals can help in early detection and prevent from spreading the cancer to the rest of the parts of the body.
Brain Cancer Treatment
Surgery may be the only course of action for a low-grade brain tumour, particularly if the entire tumour can be removed. Following surgery, radiation therapy and chemotherapy may be done if there is still a visible tumour present. Corticosteroids, anti-seizure medicines are some of the supportive care treatment options from specialists. The treatment cost in India for brain cancer depends on a number of factors. Before the treatment starts, the health care specialists will have an extensive study of your symptoms and problems.
Breast Cancer Treatment
Most breast cancers are carcinomas and with early diagnosis, it is possible to get the top notch treatment at the most cost effective price from the top hospitals in India. There are five stages of breast cancer – from stage 0 – stage 4 –  each of them denoting the progressive condition of the disease. The special decides whether to go for removal, surgery, chemotherapy or radiotherapy. It's important to discuss all of your treatment options before the procedure starts.
Cervical Cancer Treatment
A gynecologic oncologist treats cervical cancer which is cancer referring to a woman's reproductive system. Depending on the diagnosis, your treatment plan from the top Indian hospitals will be decided by the specialists. Choosing the right treatment depends on the type and stage of your cancer. The remedies include chemotherapy, surgery, or radiation. The cost of the treatment depends on whether you are doing it from home or admitted in the top hospitals in India.
Colon Cancer Treatment
Colon cancer starts in the large intestine and proper diagnosis from the top hospitals in India makes it possible for the patient to have a healthy life. The cost depends on the stage and complications associated with this cancer. On average, this cancer affects older adults but do not miss visiting a doctor if there's unexplained blood loss from the rectum, consistent bowel irregularities, sudden weight loss and more. Sometimes, surgery might be needed for the treatment.
Colorectal Cancer Treatment
Colorectal cancer starts in colon or rectum. Depending on where they first appear, these malignancies may also be referred to as colon or rectal cancer. Rectal cancer and colon cancer are frequently combined because they share many characteristics. Regular screening can even prevent colorectal cancer. If you have rectal bleeding, cramps in abdomen, or sudden change in bowels, make sure to see a specialist for Colorectal Cancer treatment.
Eye Cancer Treatment
Do not delay to getting in touch with the experts of eye cancer treatment if you are seeing flashes of light, a lump in the eyelid, a bulge in one eye, blurred vision, pain in one eye, or a dark patch that keeps getting bigger. The top cancer hospitals of India have doctors who after a thorough diagnosis may offer either surgery, radiotherapy, or chemotherapy for the treatment of eye cancer. 
Kidney Cancer Treatment
Blood in the urine (hematuria), low back pain on one side (not caused by injury), a mass (lump) on the side or lower back, fatigue, or unexplained loss of appetite can be early signs of kidney cancer. The cost of the treatment in the top hospitals of India depends on the stage of kidney cancer. Targeted therapy, Immunotherapy, Radiation therapy or clinical trials are some of the common ways of treatment. 
Esophageal Cancer Treatment
A surgeon may use an endoscope to insert a metal tube (stent) to hold the esophagus open if esophageal cancer has narrowed it. Surgery, radiation therapy, chemotherapy, laser therapy, and photodynamic therapy are further choices. The surgery and treatment cost varies in the top hospitals of cancer treatment in India. Do not ignore signs of dysphagia, sudden weight loss, chest pain, pressure or burning, worsening indigestion or heartburn and constant coughing or hoarseness.
Immunotherapy Cancer Treatment
Immunotherapy is a form of cancer treatment that makes use of the patient's own immune system. Immunotherapy can alter or enhance the immune system's functioning to help it identify and combat cancer cells. Knowing how immunotherapy works and what to anticipate can frequently help you be ready for treatment and make knowledgeable decisions about your care if your treatment plan includes it. You can find out about the cost of prostate immunotherapy in the top cancer hospitals in India.
Mouth Cancer Treatment
Depending on the stage of cancer, mouth cancer treatment is done. Whether you want ayurvedic treatment or allopathic treatment, a thorough diagnosis is vital to understand the scope of recovery. You might need surgery and/or radiation therapy and the top cancer hospitals in India has the finest tools and techniques to help you recover from cancer. Do not ignore the signs such as a lump in the mouth, ear pain, or a reddish patch in the mouth.
Neck Cancer Treatment
Neck cancer symptoms may include a lump in the neck or a sore in the mouth or the throat that does not heal and may be painful, a sore throat that does not go away, difficulty in swallowing, and a change or hoarseness in the voice. It is important to check with a doctor immediately. Surgery, radiation, and chemotherapy are usual treatments and the cost varies depending on what needs to be done.
Oral Cancer Treatment
The treatment for oral cancer depends on the cancer's location and stage, as well as your overall health. When you see a specialist in one of the best hospitals in India, they can suggest surgery, radiation, or chemotherapy as the treatment plan and the cost for the process will vary depending on what stage of the cancer is in. Mouth pain, loose teeth, ear pain, difficulty in swallowing are all possible signs of this cancer.
Ovarian cancer Treatment
About 1% of ovarian cancers are ovarian stromal cell tumors. More than half of stromal tumors are found in women older than 50, but can also be found in young girls. The cost for ovarian or pancreatic cancer treatment varies depending on whether you need surgery, chemotherapy, hormone therapy, targeted radiation therapy, or others. Abdominal bloating or swelling, weight loss, fatigue, back pain, and frequent need to urinate are the common signs of ovarian cancer.
Pancreatic cancer Treatment
Abdominal pain that radiates to your back, loss of appetite or unintended weight loss, yellowing of skin and the whites of your eyes, light-colored stools, dark-colored urine, new diagnosis of diabetes, blood clots are all early signs of pancreatic cancer. The treatment in the top cancer hospital in India can vary in cost depending on whether you need surgery, chemotherapy, radiation therapy or others. For advanced cases, the specialist doctor will focus on palliative care. 
Penile cancer Treatment
Most men with penile cancer are treated with surgery, but radiation therapy may occasionally be used instead of or in addition to surgery. Early-stage cancers may also be treated locally with additional methods. Small crusty bumps on the penis, bluish-brown growths, lumps, selling discharge underneath the foreskin are signs of the penile cancer. The treatment cost varies on depending on the procedure. Although this is rarely a fatal condition, but one should not ignore the early symptoms.
Proton cancer Treatment
Radiation therapy includes proton therapy, often known as proton beam therapy. Instead of using x-rays to treat cancer, it uses protons. Proton treatment is often administered to patients in an outpatient setting. When compared to other types of radiation therapy, proton beam therapy improves patients with malignancies that are close to vital organs and may cause less severe consequences and adverse effects. The treatment plan will be specified by the doctor and the cost depends on the number of sittings you will need.
Sarcoma Cancer Treatment
Soft tissue sarcoma is a rare type of cancer that begins in the tissues that connect, support and surround other body structures. This includes muscle, fat, blood vessels, nerves, tendons and the lining of your joints. Sarcosoma treatment in the top hospitals of India may include chemotherapy, radiation therapy and surgery. Abdominal pain, weight loss, bone pain are all early signs of this cancer.
Skin Cancer Treatment
Skin cancer — the abnormal growth of skin cells — most often develops on skin exposed to the sun. This is a common form of cancer and the signs can be a large brownish spot with darker speckles, a mole that changes in color, size or feel or that bleeds, a small lesion with an irregular border, painful lesion that itches or burns. Treatment cost varies in the best hospitals of India. 
Stomach Cancer Treatment
Treatment of stomach cancer (also known as gastric cancer) depends largely on where the cancer is in the stomach and how far it has spread. Stomach cancer treatment in the best hospitals in India generally includes surgery, radiation therapy, chemotherapy, targeted therapy, or immunotherapy. Whether it is Ayurvedic or surgical treatment, the cost can vary greatly. Poor appetite, sudden weight loss, abdominal (belly) pain, vague discomfort above the navel can be early signs of stomach cancer. 
Throat Cancer Treatment
Throat cancer refers to cancer that develops in your throat (pharynx) or voice box (larynx). Constant coughing, sore throat, difficulty swallowing, weight loss, ear pain might all be early signs of cancer and would need immediate treatment from one of the best cancer hospitals in India. Targeted drug therapy, radiation, surgery, chemotherapy are some of teh treatment procedures and the cost depends on the overall treatment. 
Thyroid Cancer Treatment
Thyroid cancer is the growth of cells that starts in the thyroid. Difficulty swallowing, a lump, change in voice, and pain in the neck and throat may all be early symptoms of thyroid cancer. The best cancer treatment hospitals in India may suggest surgery, Thyroid hormone therapy, radiation iodine, and other medications depending on the stage of cancer. The cost for the treatment and diagnosis of also dependent on what next needs to be done. 
Tongue Cancer Treatment
A type of cancer that starts in the cells of the tongue is called tongue cancer. Surgery to remove the malignancy is often the first step in the treatment of tongue cancer. Additionally, targeted medication therapy, radiation therapy, and chemotherapy might be suggested. Your ability to speak and eat may be affected by treatment for advanced tongue cancers. You may find it easier to deal with the changes brought on by tongue cancer therapy if you work with an experienced rehabilitation team in India. 
Uterus Cancer Treatment
The most common symptom of Uterus cancer is abnormal vaginal bleeding, ranging from a watery and blood-streaked flow to a flow that contains more blood. Vaginal bleeding during or after menopause is one of the most common signs of uterus cancer and there should not be any delay to reach out to the specialist. Depending on the stage and your overall body condition, there can be surgery, radiation therapy, and medications to treat the cancer. The cost varies depending on what kind of treatment is needed.
Cancer 4th stage Treatment In India
Many cancer hospitals in India are offering cancer 4th stage treatment in India and are motivating the patients in every possible way. Stage 4 cancer is the severest form of cancer. It has the highest risk of mortality. But stage 4 cancer is not always terminal. If you are looking for stage 4 cancer treatment, then you should choose any therapy from the below-mentioned treatment options.
Chemotherapy
Radiation therapy
Immunotherapy
Surgery to remove the cancer
Targeted therapy
Types of Cancer:
Lung Cancer
Prostate Cancer
Bladder Cancer
Breast Cancer
liver cancer
Prostate cancer
Ovarian cancer
Kidney cancer
Immune system cancer(lymphoma)
Bone and connective tissue cancer(sarcoma)
Ovarian Cancer
Skin Cancer
Oral cancer
Testicular Cancer
Blood cancer(leukaemia)
What are the Causes of Cancer?
Certain risk factors are responsible for cancer development. These risk factors are:
Age: Older people are more susceptible to cancer risk. Your immunity will decrease with your age which can enhance your risk of cancer.
Tobacco: Those who use excessive tobacco many develop cancer-related to the mouth, respiratory system, and digestive system.
Sunlight: Excessive exposure in the sun may cause early ageing of skin and skin damage. These are the two main causes of skin cancer.
Some chemicals and other substances: Chemicals like asbestos, benzene, benzidine, cadmium, nickel, or vinyl chloride are responsible for developing cancer.
Ionizing radiation: Radiations like X-rays, Radon gas, radioactive fallout, etc. are responsible for developing cancer.
Some bacteria and viruses: Viruses like HPV, EBV, HIV, HHV8, etc. can cause in developing some types of cancers.
Symptoms of Cancer
Some of the signs and symptoms that cancer may cause are,
Excessive weight gain or loss
Jaundice or yellow skin
Eating problems
Severe fatigue
Blood in urine and trouble in urination
Excessive headache
Nausea and vomiting
Seizures
Vision problem
Dizziness
Difficulty in moving
Hearing problem
Over the past few years, India is providing the best cancer treatment to patients because of its amazing growth in the field of medical science and technology. Many top cancer hospitals in India are equipped with all the resources and also possess a team of talented doctors and specialists. These doctors are treating patients with the utmost care and providing the best cancer treatment in India.
Along with the treatments, you also need to follow a proper diet and a few exercises to lead a healthy and cancer-free life.
How cancer affects the world?
The seriousness of cancer sends quivering waves deep through our minds and souls when we discuss cancer. When diagnosed in an early stage, it can help to get treated and get better.
In their cancer statistics and international research reports, statisticians and researchers have provided the following findings:
After cardiovascular illnesses, cancer ranks as the second biggest cause of mortality worldwide.
In 2015, there were 8.8 million recorded fatalities, of which 1.69 million were caused by lung cancer, 788000 by liver cancer, 571000 by breast cancer, and 774000 by colorectal cancer.
1,790 children and teenagers passed away from cancer in 2017.
The global cancer death ratio is 1:6.
Regular use of tobacco, cigarettes, and alcohol results in about 22 percent of cancer fatalities.
In low- and middle-income nations, cancer claims over 70% of all fatalities.
In 2017, it was anticipated that the total cost of cancer treatment in the United States will be $147.3 billion.
The likelihood of receiving a cancer diagnosis is likewise quite low—around 37.6 percent for women and 39.7 percent for men—and as a result, the majority of cases of cancer are in their later stages when they are discovered.
Lung, prostate, and colorectal cancers, which together account for around 42% of all cancer cases, are most commonly diagnosed in men.
About 30% of all cancer cases are diagnosed in women with breast, lung, and colorectal cancers.
Cancer is a word which brings agony, tension, stress, pain, and affliction in our life. This lethal disease can deeply affect our physical as well as mental health. But with the advancement of technology and healthcare science, we need the best cancer treatment in India to combat this disease.
A plethora of scientists and statisticians have revealed that why we need the best cancer treatment in their research reports.
After cardiovascular diseases, cancer is the second prime reason for deaths in the world.

 

In the year 2015, 8.8 million deaths have been reported. Of these statistics, 1.69 million deaths were reported due to lung cancer, 788000 deaths due to liver cancer, 571000 deaths due to breast cancer, and 774000 deaths due to colorectal cancer.

1,790 children and adolescents died due to cancer in 2017

The global death ratio due to cancer is 1:6.

Near about 22% of cancer deaths are due to prolonged consumption of tobacco, cigarette and alcohol.

The low- and middle-income countries contribute around 70% of the total cancer deaths.

In 2017, the estimated cost for cancer treatment in the USA was around $147.3 billion.

Very low percentage of people are usually diagnosed with cancer at an initial stage. Several studies have claimed that around 37.6% for women and 39.7% for men are diagnosed with cancer at the initial phase. Due to this most of the cancer reaches the last stage during the time of diagnosis.

The common cancers among men are lung, prostate, and colorectal. These three altogether account for about 42% of all cancer cases

On the other hand, women are commonly diagnosed with breast, lung, and colorectal cancers. All these three contribute almost 30% of all cases.
Why do foreigners opt for Cancer Treatment in India?
Many foreign patients opt for cancer treatment in India as the hospitals here are equipped with state-of-the-art technology. Also, one can get the best oncologists who are associated with a strong suit of experienced and skilled oncologists and surgeons for any decision and discussion. One can choose from the plenty of options listed on Livonta Global and select the patient-friendly infrastructure that suits their needs for treatment. Medical care at all these facilities is maintained as per international standards.
Delivering the finest medical know-how and friendly customer service to patients and their families, Numerous grateful and satisfied patients in credentials, having a staff of accountants who can help consumers with their financial needs so they may receive treatment at a reasonable price – India is one of the most trusted places for treating cancer.
With all the above-mentioned statistics, it is evident that we need strong, robust, and the best cancer treatment in India to overcome this baleful disease.
Why You Should Choose Us
Livonta Global is one of the prominent facilitators for medical tourism in India. We have joined hands with the top-notch medical facilities in India. We ensure that our patients receive the best care at the most reasonable prices.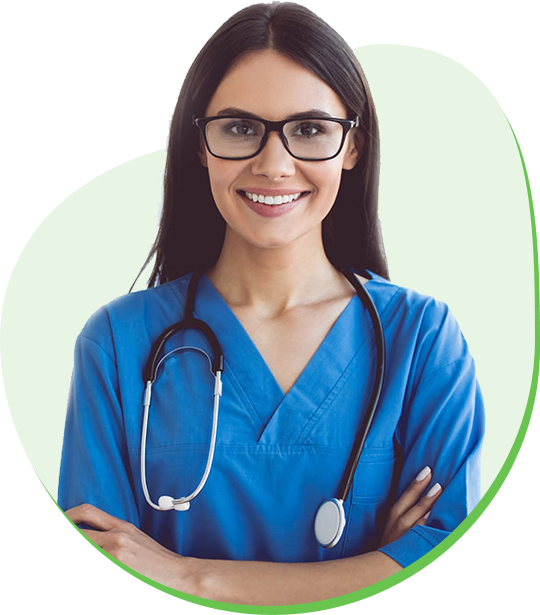 100+

Treatments under one roof.

Quality

treatment within your budget

100+

Hospital in India

1000+

Surgeon & specialists on one platform

FREE

Human Consultations
Patient Stories
Patient Name :

Razaq Juma

Country :

Bungoma,Kenya

Treatment :

Bone Cancer

Patient Name :

Ashley Atieno Odongo

Country :

Nairobi, Kenya

Treatment :

Acute myeloid leukemia
View All
I visited Livonta Global to search for the best hospitals for cancer treatment and they helped me in finding the best one according to my budget. Perfect place for all medical problems
Zaire Abara
Cancer is a very dangerous disease and I was worried about my brother's treatment when I found Livonta Global who suggested to me the best doctors for treatment. Thank you Livonta Global.
Aberash Bankole
There were so many hospitals for cancer treatment in India and I was confused where to go and then I found Livonta who suggested me the best doctors and hospitals according to my budget.
Zuri Chamapiwa
The treatment and the professionalism of the staff in the hospital suggested by them is excellent and when i was there for my treatment, I was very happy and satisfied with their treatment
Bamidele Dogo
The environment in this hospital suggested by Livonta Global is very soothing and peaceful. Doctors and nurses took very good care of me when I was admitted here.
Tayla Eesuola