Hip replacement surgery, cost, hospitals, and doctors
Hip replacement surgery in India or total hip replacement is a common yet major surgical procedure where an experienced and deft orthopaedic surgeon replaces your painful hip joint with a prosthetic or an artificial hip joint (made up of either metal or plastics). There are several reasons when your joint may get damaged. This prosthetic or artificial hip joint helps the patient to move his hip in a hassle-free way. The prime aim of this surgery is to lessen the severe hip pain and improve the patient's mobility. Hip replacement surgery is ideal for adults, but it is commonly performed in the age group between 60 to 80 years. You may find many best hospitals for hip replacement surgery in India. These hospitals are flooded with the best doctors for hip replacement.
India is one of the prime destinations for hip replacement surgery. Here, you will get many experienced and the best hip replacement surgeons in India at affordable prices. Many best hospitals of hip replacement surgery are embracing the patients with the latest treatment procedures at reasonable prices. Not only this but also the hip replacement surgery cost in India is quite affordable as compared to other developed countries. The cost of hip replacement surgery in India is near about $6000 only. The cost depends on various factors like duration of the stay, choice of hospitals and doctors, and certainly, choice of city for treatment.
How Much Does Hip Surgery Cost with Insurance?
Most insurance plans (Medicare and Medicaid) cover hip replacement surgery. So, talk to your insurance provider and ask about your coverage.
The Success Rate of Hip Replacement Surgery
The success rate of hip replacement surgery in India is high, with greater than 95% of patients experiencing relief from hip pain.
What are the causes of hip pain?
Hip pain is a common cause, especially among elderly people. But when your hip pain persists for a prolonged period or you are not getting any relief after using medications and other therapies, your doctor will recommend for hip replacement surgery. Common causes of hip pain are,
Types of Injuries:
Surgery
Radiation Therapy
Chemotherapy
Immunotherapy
Targeted Therapy
Hormone Therapy
Types of Cancer:
Types of Arthritis:
Rheumatoid Arthritis
Septic Arthritis
Osteoarthritis
What are the symptoms of hip pain?
Symptoms of hip pain depend on the cause of the pain. Common symptoms are,
Limping
Joint pain
Warmth
Loss of motion of the hip
Swelling over the hip
Tenderness over the hip
Difficulty in sleeping on the hip
Types of hip replacement
In a hip replacement surgery, your damaged or defected hip joint is replaced with an artificial implant. This artificial implant can be either metal, plastic, or ceramic. Two types of hip replacement are there, and they are,
Cemented hip replacement
Uncemented hip replacement
Cemented hip replacement : During a cemented replacement, the artificial joint parts are attached to the nearby tissues, ligaments and tendons by using special glue called cement.
Uncemented hip replacement : On the other hand, in an uncemented hip replacement, the artificial or prosthetic component usually attaches naturally or biologically.
Total hip replacement surgery can be conducted either by using the traditional method or in a minimally invasive manner. In the first method, your entire hip area is needed to cut and expose and then it will be replaced with an artificial joint. In a minimally invasive method, a short incision is made, and special devices are used to replace the damaged or defected joint.
Why You Should Choose Us
Livonta Global is one of the prominent facilitators for medical tourism in India. We have joined hands with the top-notch medical facilities in India. We ensure that our patients receive the best care at the most reasonable prices.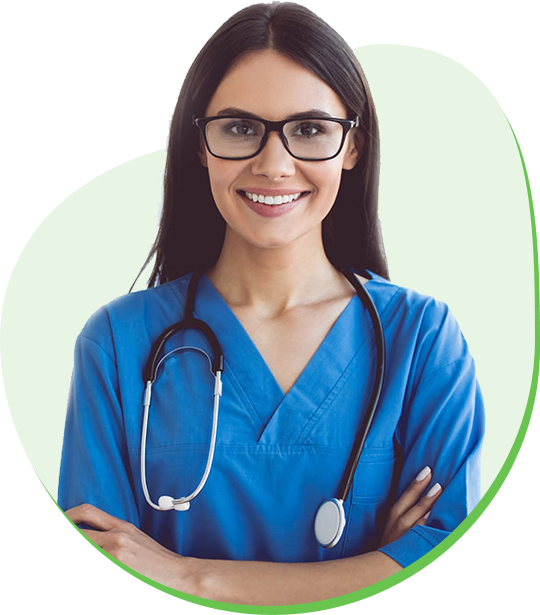 100+

Treatments under one roof.

Quality

treatment within your budget

100+

Hospital in India

1000+

Surgeon & specialists on one platform

FREE

Human Consultations
Patient Stories
Patient Name :

Abigael Cheptoo

Country :

Kenya

Treatment :

Hair Transplant

Patient Name :

Felix Kasiti

Country :

Kenya

Treatment :

Heart Treatment
View All
I brought my mom to India in a very critical condition as doctors suggested hip replacement surgery. Contacted Livonta Global and they suggested the best hospital. She is fine now.
Ekon Banda
Hip replacement surgery is quite critical and the doctor suggested me in Uganda as I ment with an accident. I was brought to India with reference to Livonta Globale. Got the best treatment.
Jabari Abebe
There are around 1000+ surgeons associated with Livonta global and one of them performed hip replacement surgery on my sister. She is doing absolutely fine now.
Odion Babangida
With the help of Livonta Global, I could find the best hospital at the most affordable cost for hip replacement surgery for my dad. Glad I took their services in India. Love from Arabia
Hasina Pathan
The success rate of hip replacement surgery in India is around 95% so i brought my mom from Uganda to India and contacted Livonta Global as they are the best in medical tourism services
Jina Dogo