Review 1000+ Surgeons & Specialists
on One Platform
India is home to some of the best medical facilities in the world. Seek advice from the most professional doctors and avail an excellent medical treatment in India at affordable prices.
Services We Includes
PAN INDIA REACH

BEST HOSPITAL & BEST DOCTORS UNDER ONE ROOF

QUALITY TREATMENTS WITHIN BUDGET

HEALTH CHECK-UP PACKAGES

MEDICAL VISA & TRAVEL ASSISTANCE

ACCOMMODATION ASSISTANCE

FREE PICK UP FACILITY

AYURVEDA AND WELLNESS

AIR-AMBULANCE FACILITY
Why You Should Choose Us
Livonta Global is one of the prominent facilitators for medical tourism in India. We have joined hands with the top-notch medical facilities in India. We ensure that our patients receive the best care at the most reasonable prices.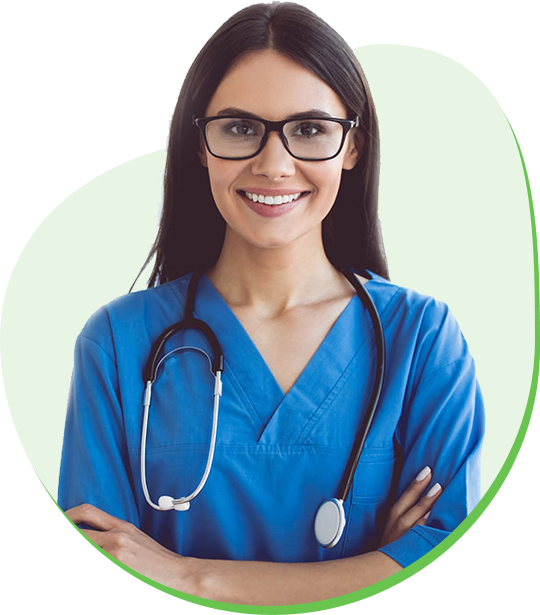 100

+

Treatments under one roof.

Quality

treatment within your budget

100

+

Hospital in India

1000

+

Surgeon & specialists on one platform

FREE

Human Consultations
Our Process for a Tour to India for Health
We have eased out the application process for our patients. You just need to follow these simple steps given below and you will be enrolled with us soon.
01

Email your queries with medical records to us at livontaglobal@gmail.com

02

We will then get various Indian hospitals to answer your query

03

We will collate the responses of the various hospitals and send those to you.

04

We will help you select the facility. However, the final decision is yours.
Testimonial
We have helped more than 500 patients till date and we are counting more every day. Look what our happy clients have to say:
"I was worried about my sickle cell disease. To my surprise, Livonta Global helped me get the best sickle cell disease treatment in India"

- DANIEL

"Cancer came to my life as a curse.I was looking for a best treatment with experience expert doctor to fight for my disease. Thanks to Livonta Global that it helped me get my life back."

- RAZAA JUMA

"I was suffering with acute myeloid leukemia & I did not know how to get rid. I knew there are good doctors in India but never knew how to approach them. Livonta Global helped me."

- ASHLEY
Patients from 50+ Countries Have Been Cured by Livonta Global
Here follows the list of the countries from where you can travel to India for your treatment.
Russia

Kenya

Tanzania

Uganda

Rwanda

Burundi

Ethiopia

Nigeria

Congo

Cambodia

Vietnam

Qatar

UAE

Kazakhstan

Kyrgyzstan

Oman

Tajikistan

Ukraine
Best Health Care Service Provider in India
FAQs
We have tried to provide answers to most of the frequently asked questions. We hope that most of the queries will be catered to here. Have a look once:
Why Should I prefer to get medical treatment in India?

You should select India for your medical treatments as the advantages for medical treatment in India include reduced costs, availability of the latest medical technologies, and growing compliance with international quality standards, as well as the fact that foreigners are less likely to face a language barrier in India. The Indian government is taking strong positive steps to address infrastructure issues that hinder the country's growth in medical tourism.

Isn't it expensive to travel India for treatment?

Compared to the savings in the medical costs, travel cost is usually negligible.

I only speak my native language then what to do?

Don't worry. We can arrange trained interpreters for you.

How Do I Start?

The simplest and fastest way is to submit enquiry in our website. Livonta Global Pvt. Ltd. is assigned patient relationship manager for you. who will prepare your case, Communicate with you within 24 hours.

How to select best hospital & doctor with affordable Cost?

Once you have provided your present condition including medical history and reports to the patient relationship manager, He/she will send all the data to the specialists of best-affiliated hospitals in India for reviewed and examined, accordingly will get back to you with a total estimate of your treatment. So you will get more options with specialists advice & It will help you to select best amongst the all with affordable cost.

Your treatment package in india would be costlier than hospitals?

No. You will get the same price from Livonta Global Pvt. Ltd. that you get from the hospitals.

After received the treatment package. If I don't want to get treatment in india. do I have to pay any charges / penalty for it?

No. For just getting treatment packages we don't charge/penalty our clients. It depends up to you where you want to get treatment.

I have decided to get treatment in india with assistance from Livonta Global Pvt. Ltd.. How to proceed?

You are welcome to have treatment in india. Once you inform us that you want to proceed further for getting treatment in india with assistance from Livonta Global Pvt. Ltd., out team will inform you about further paper work and formalities.

Will you assist for Medical Visa and how do I get?

Yes sure, Livonta Global Pvt. Ltd. team will arrange visa invitation letter for you & for that you have to send us scanned copies of the passports of the patient and his/her attendant so that we can issue the visa facilitation/invitation letter at the earliest, which will enable you to get a medical visa before you travel.

If I'm taking an attendant, when can he or she travel?

The attendant can travel with you. He/she would need a valid passport & may need a visa as well (this depends on the destination country and country of origin/citizenship). Most hospitals in India allow at least one attendant to stay with the patient (in the hospital).

What happens when I arrive in India?

Hospital Provides pickup & Drop facility for you as a complimentary so before you travel you will get the details for the same & once you arrive hospital provide mobile SIM card to you so you can easily communicate with your family. Also you can easily get cab facility (ola, Uber etc.) if you want to choose.

Where do I stay?

The hospital provides accommodation/guest rooms/dormitories/all-type-star hotel accommodation depending upon your budget. If you are finding for the other option The Patient Relationship Manager will share stay options with you. Before you leave for your trip, we work with you to make sure you are booked in an accommodation of your choice & liking.

Do the Hospitals in India Accept Health Insurance?

If you have health insurance that's internationally valid/ valid in India, please alert the hospitals about it. If it's an approved insurance provider, hospitals might request you to get an advance payment guarantee which you will have to coordinate from your home country.

What Documents are Required to Be Presented on Arrival?

– Medical History/ Records/ Test reports/ Doctor referral notes/ X-rays – Contact details – Residence/ Driver's license/ Passport copies – Passport size photos – keep 10-15 in hand for various purposes – Bank statement/ Details of Health insurance, if any.

What about after treatment ?

Depending on your treatment. for "after-care" program. We help you there as per the doctor's recommendation.The hospital provides accommodation/guest rooms/dormitories/all-type-star hotel accommodation depending upon your budget. also you can choose hotel as per you choice. If you choose to stay in a hotel instead of campus, hospital will arranged transportation for emergency cases. After doctor's confirmation that you are ready for fit to fly hospital will arranged airport drop facility for you.

What about follow-up care after I return from my trip?

The Patient Relationship Manager always available to be at your service after your return. We will help you with follow-up consultations with the doctor, reports, medications and any other help you may need.

I have some more queries. How to contact you?

Queries are always welcome from you. Just send an email with your query at care@livontaglobal.com or livontaglobal@gmail.com
Get Free Consultation
Let Our Medical Expert Call you Back