Spine Treatment Cost, Hospitals & Doctors
The spine is an intricate structure that serves as a pillar and supports one's body weight. A healthy spine indicates good health. But certain injuries (sports, accidents. Etc.) make your spine susceptible to some critical medical conditions. To get rid of this, the best spine specialist in India will recommend you to go for spine surgery. If required, consult with the best spine surgeons in Asia.
The growth of medical tourism is exceptionally high over the past few years in India. The country offers the best spine treatment in India within your budget. That's why many foreign patients used to visit this country for their spine-related problems. Livonta Global is a prodigious name in the field of medical tourism. It is tied up with established hospitals that provide the best spine treatment in India.
When Do You Need Spine Surgery?
If you are experiencing prolonged back or neck pain which is not getting cured by the traditional pain management therapies (painkillers, anti-inflammatory drugs, etc.), then you need spine surgery. If you take help from the best neurosurgeon in India for spine surgery.
What are the Various Types of Spine Surgeries?
Depending on your condition, an orthopedic or neurosurgeon used to perform various types of spine surgeries. Some common types of spine surgeries are,
Discectomy or microdiscectomy:

This process is used for the removal of a herniated intervertebral disc with the help of a probe placed after making an incision. Microdiscectomy is a MISS procedure.

Laminectomy:

In this type of surgical process, the lamina which serves as a protective back cover to the spinal cord is removed.

Laminotomy:

In this type of process, a portion of the vertebral arch (lamina) that covers the spinal cord is removed. Laminotomy removes less bone than a laminectomy.

Foraminotomy:

In this surgical process, a bone or tissue in the passageway (called the neuroforamen) is removed. Neuroforamen is a place where nerve roots branch off the spinal cord and exit the spinal column.

Spinal fusion:

During this type of surgical procedure, two or more vertebrae are fused through welding. If there is a tumour or infection in your spine then it causes pain during normal movements. Spinal fusion is a process which prevents the motion between the vertebrae and thus, it lessens the causes of the pain from the affected spines.
What are the Risks of Spine Surgery?
Though the risks in spine surgery are minimal, still, there are certain risks which a patient can experience.
Infection

Stroke

Nerve damage

Heart attack

Blood clots on your leg

Certain chemical reactions because of medications or anaesthesia
How Long Does It Take to Recover from Spine Surgery?
The recovery period depends on the conditions of the patients, age, and the type of surgery has performed.
For discectomy, it takes a few weeks to recover. But you may feel weakness and pain during the path.

For fusion surgery and laminectomy, it takes almost 3 months to recover.

Recovery from spinal infusion make take 6 months (depending on the existing health condition of the patient)
What is the cost of spine surgery in India?
The spinal surgery cost in India is much affordable than in other countries. The cost of spine surgery in India is nearly $5000-$15000. Many best hospitals for the spinal cord in India offer the utmost treatment care and facilities to the patients.
Why You Should Choose Us
Livonta Global is one of the prominent facilitators for medical tourism in India. We have joined hands with the top-notch medical facilities in India. We ensure that our patients receive the best care at the most reasonable prices.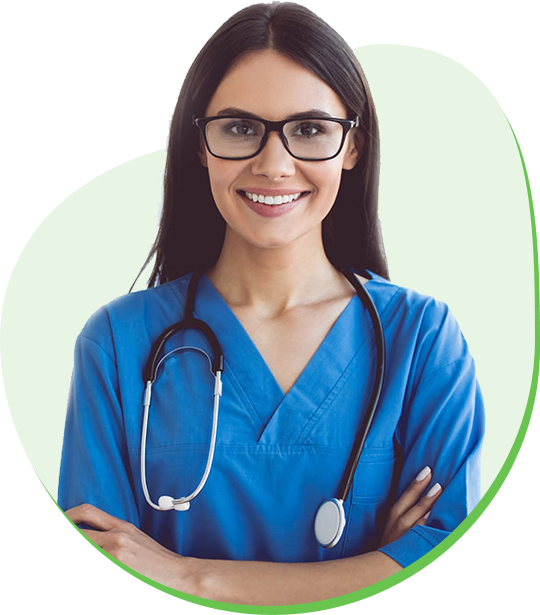 100+

Treatments under one roof.

Quality

treatment within your budget

100+

Hospital in India

1000+

Surgeon & specialists on one platform

FREE

Human Consultations
Patient Stories
Patient Name :

Abigael Cheptoo

Country :

Kenya

Treatment :

Hair Transplant

Patient Name :

Felix Kasiti

Country :

Kenya

Treatment :

Heart Treatment
View All
Spine surgery is considered to be one of the most difficult surgeries and my doctor in Tanzania suggested that I go to India. Livonta Global helped me out in every possible way.
Jamila Igbinedion
Right from the first day of admission to the day I was discharged, Livonta Global took care of all my needs in the hospital. Their services are just amazing.
Mosi Jelani
If you are thinking of going to India for medical treatment, take services from Livonta Global as they are the best in the business. My personal experience was very good with them.
Kasim Kenyatta
Spine surgery in India is much more affordable than in other countries so I came to India from Arabia and Livonta Global took care of all my hospital needs.
Eshe Ladipo
I got the best treatment and care from the hospital I was admitted into referred to by Livonta Global. Everything went smoothly and I am in my country recovering from spine surgery
Issa Mensah