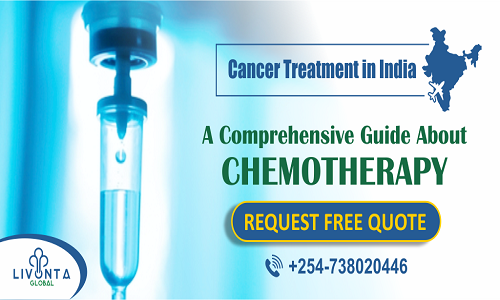 In earlier days, cancer is known as a lethal disease because of inadequate knowledge and poor treatment. But over the past few years, the unprecedented growth of medical technologies has invented many treatments which are helping the patients to conquer this life-threatening disease. Chemotherapy is not a new-fangled term in cancer treatment. In this type of treatment, different types of cancer cells are destroyed using chemotherapy.
What is Chemotherapy?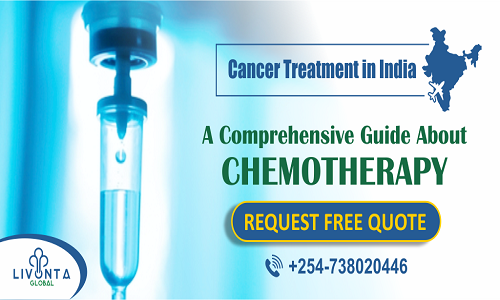 Chemotherapy is a type of treatment which prevents cancer cells from dividing and growing. In chemotherapy treatment, generally, a single drug or a combination of drugs is used depending on the type and the stage of cancer.
At What Stage of Cancer Chemotherapy is used?
Do you need chemotherapy as a part of your cancer treatment? Well, this actually depends on what type of cancer you have, how big it is and whether it has spread or not. Your doctors will give you chemotherapy before or after the surgery.
1. Before Surgery or Radiotherapy
The prime aim of chemotherapy before surgery is to shrink the size of the tumor so that you need less surgery.
2. After Surgery
Sometimes, the doctor may prescribe you to go for chemotherapy after surgery because this minimizes the risk of cancer coming back in the future.
3.Cancer Which Has Spread
Sometimes, cancer cells can break out and target the other parts of the body. Here, chemotherapy enters (the drugs circulate in the bloodstream to treat these cancer cells which are already spread) to treat these cells.
What Is The Success Rate of Chemotherapy?
The success rate of chemotherapy is quite impressive as compared to others. After 5 years of treatment, nearly 47 percent of the patients were still alive. While on the other hand, the five-year survival rate was 39 percent for those who didn't receive chemotherapy.
How Many Days After Chemo do You Feel Better?
Chemotherapy is an invasive treatment which has a plethora of side effects. This is because the drugs will not only target the cancer cells but also, they target healthy cells. Sometimes, the side effects can be worrying. But receiving chemo in an early stage not only helps you to get a complete cure from your disease but also makes the side effects bearable for you.
How is The Chemo Dose Given?
You may receive chemotherapy orally or intravenously depending on what type of cancer you have.
1.Orally
Sometimes, the patients can take tablets at their home if their body permits. But they often need to visit hospitals for their health check-ups and response to the treatment.
2.Intravenously
In this type of treatment, a drug is either injected (with a needle) directly into a vein or it is delivered through an intravenous infusion.
Side Effects of Chemotherapy
Sometimes, chemotherapy produces severe adverse effects. But these days, due to the advancement of medical treatment, side effects become more manageable as compared to the past. Depending on the type and extent of the treatment, side effects can range from mild to severe. Some common side effects of chemotherapy are,
1.Nausea and Vomiting
More than, 70 percent of patients face nausea and vomiting effects after the treatment. Anti-emetic drugs may reduce the effect.
2. Alopecia or Hair loss
Hair fall or thinning of hair starts after the few weeks of the treatment. Hair generally regrows once the treatment is finished.
3.Fatigue
Fatigue is another common side effect of chemotherapy. It can be present throughout the day or only after some activities.
4. Hearing loss
Some patients may face temporary or permanent hearing loss due to the toxic effects of chemotherapy.
5. Low Platelet Count and Bleeding Problem
platelet count go down which can lead to blood clotting problem.
6.Low Red Blood Cell and Anemia
Due to chemotherapy, red blood cell count also falls down which can lead to anemia. Try to include dark green leafy vegetables, beans, meat, nuts, prunes, raisins, and apricots into your diet.
7.Loss of Appetite
Chemotherapy can affect the body's metabolism, leading to a loss of appetite and weight loss.
8.Pregnancy and Infertility
Patients who receive chemotherapy often lost interest in sex and intercourse.
Best Cancer Hospitals in India
These are some of the best cancer treatment hospitals in India. Nowadays, many hospitals are embracing the patients with the best cancer treatment in India so that they can lead a disease-free life. Here, we are going to mention the best cancer treatment hospitals in India.
• Apollo Ahmedabad
This is an eminent hospital in Ahmedabad which provides a complete cure and treatment for cancer. The hospital is equipped with many leading specialists and oncologists who are helping the patients to overcome this disease.
• Apollo Gleneagles Hospital Kolkata
Established in 1989, this is a leading cancer treatment hospital in Kolkata. This hospital provides unparalleled treatment to patients who are struggling with cancer.
• BLK Super Specialty
This is a well-known hospital in Delhi which has marked the success in the field of cancer treatment.
• Dharamshala Narayana Super Specialty Hospital
A leading hospital in Delhi which provides immense care and support to the patients suffering from cancer.
• Artemis Hospital
https://www.artemishospitals.com
This hospital has a great infrastructure and a pool of talented oncologists who provide comprehensive cancer care with a personalized touch.
• Fortis Hospital Mumbai
Fortis hospital provides excellent diagnostic and treatment services for cancer. This is one of the JCI accredited hospitals in India.
• Fortis Malar Hospital, Chennai
This hospital provides world-class cancer treatment to the patients. The hospital is crammed with a pool of talented doctors and oncologists.
• Nanavati Hospital
If you are looking for an elite hospital which provides excellent cancer treatment and care, then Nanavati Hospital should in your list.
• Sterling hospital
Located in Ahmedabad, this is another hospital which provides critical cancer treatment and care services to the patients.
• Wockhardt Hospital
This hospital has established its name in the field of cancer treatment in India within the short span of life.
Are you looking for assistance regarding cancer treatment and care? Then, get in touch with Livonta Global. Livonta Global is a well-established name in the field of medical tourism. They have tied with many top-most hospitals in India. So, for the best cancer care treatment contact with them immediately.
Cancer Treatment
Tags: best cancer treatment hospitals in India, cancer treatment hospitals in India