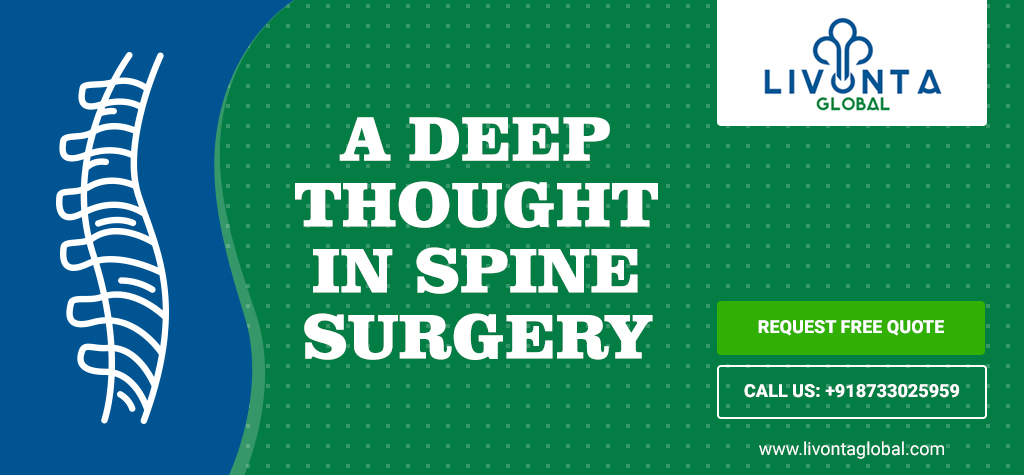 The spinal cord is an imperative skeletal and neurological structure of the human body. There are some conditions (fracture of the spinal cord or having a tumour in the spinal cord) when your spinal cord gets affected and as a result, you may suffer from severe back pain. To overcome these problems, you need to go for different treatment procedures as prescribed by your doctor. Spine surgery is a common treatment method which is recommended when your condition is not getting improved with traditional therapies. Now, you will get the best spine treatment in India because most of the hospitals are well-equipped and are run by expert doctors. If you need a spine surgery treatment, you can contact Livonta Global (a reputed name in the field of medical tourism) which is partnered with 100+ hospitals and 1000+ specialists. Livonta Global will also help you to choose the right hospital which provides affordable spine surgery in India.
When Do You Need a Spine Surgery?
If you are suffering from persistent back pain for a prolonged time and your condition is not getting improved with traditional treatment methods like over-the-counter medicines, physical exercises, spinal cord injections, physical therapy, etc., then you need to consider spine surgery to get rid of your problems.
Types of Spine Surgeries
There are different types of spine surgeries which your doctor will recommend you after evaluating your condition. Here, we are mentioning some common types of spine surgeries which you should aware of.
Artificial Spine Lumbar Disc Replacement: This type of surgery is performed on the lumbar vertebrae of the spine which is situated between the rib cage and the pelvis. In this surgical method, the painful disc is replaced by a prosthetic implant by an expert. This prosthetic implant is made of metal. It treats your back pain and also, controls the normal mobility of the disc.
When Do You Need This Surgery?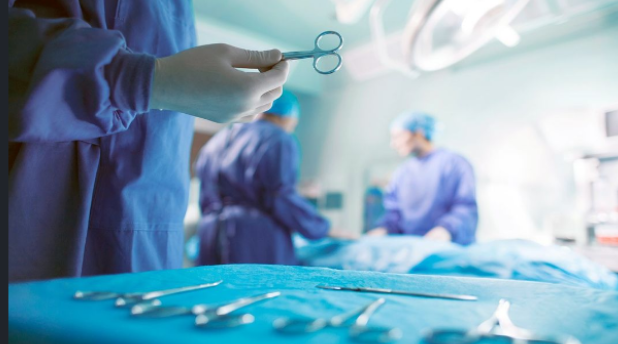 (image courtesy:everydayhealth.com)
This type of surgery is performed when you suffer from acute back pain in the lumbar area of the spine due to damaged or worn out spinal discs. This surgery is recommended when other traditional methods can't give you the desired result. For this surgery, you need to stay 7-8 days in the hospital.
Cervical Spine Surgery: This type of surgery can be done with three procedures.
Discectomy: In this process, the surgeon removes disc that is giving pain to the nerves in the area. A small incision is made at the front or the back of your neck. In the Microdiscectomy process, a tiny incision is made, and the surgeon removes the disc with the help of a microscope. 
Artificial cervical disc replacement: By suing this treatment process, a doctor generally closes the gap which has formed after the removal of the damaged cervical disc. A prosthetic disc implant is then inserted in that area to fill the gap.  
Cervical Fusion: This fusion process bridges the gap between two vertebrae after the removal of the worn-out disc in the cervical spine. The experts use either metal plates or by a metal implant to fill the gap.
When To be performed?
If you are suffering from cervical disc disease, arthritis and acute neck pain, then your doctor will recommend this type of surgery.
Lumbar Laminectomy for Spine or Spine Decompression: This type of surgery (known as spinal decompression) is used to treat nerve impingement in the lumbar section of the spine. During the treatment process, a surgeon makes an incision of 2-5 inches and removes lamina so that he can get a clear view of the nerve roots, the facet joints which are directly over the nerve roots.  The nerve roots are then cut or trimmed to create more space. In this way, you can get rid of persistent lumbar pain.
When To be Performed?
The doctors recommend this type of surgery to older patients who are suffering from spinal stenosis.
Minimally Invasive Spine Surgery: This is the latest medical innovation. In this type of surgery, a small incision is made so that the patients can get a quick recovery and don't need to bear much pain. During the process, the surgeon makes a small incision to reach the spinal nerves, vertebrae and discs. Several instruments including microscopic cameras are used during the treatment.
When To be Performed?
The doctors consider this surgery if you are suffering from the below-mentioned conditions.
Degenerative Disc Disease

Herniated Disc

Lumbar Spinal Stenosis

Spinal infections

Spinal Instability

Spinal tumour
Spinal Infusion: This type of surgical process is implemented to join two or more vertebrae of the spine of the patient. During the treatment, the surgeon uses a bone graft either from the patient or from a donor to join the vertebrae. Metallic screws, rods or cages are used to stabilize the vertebrae and perform a bone fusion.
When To be considered?
You can consider this type of surgery if you are suffering from the following conditions.
     

Degenerative disc disease

     

Herniated spine disc

     

Discogenic pain

     

Spinal tumour

     

Scoliosis

     

Kyphosis

     

Spondylolisthesis

     

Spondylosis
Spine Tumour Surgery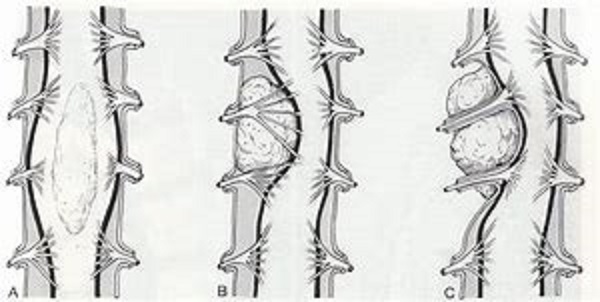 (image courtesy:bing.com)
When a tumour is formed in or around the spine, it can create a lot of problems. Because it will not only compress the spinal nerves but can also create enough pressure to make spinal fractures. Hence, spine tumour surgery is recommended by doctors. This type of surgery can be performed in three ways.
Decompression:

This process removes the entire or part of the tumour

Embolization:

By using this technique, a surgeon cuts down the blood supply to the tumour so that it can get reduced in size.

Kyphoplasty or vertebroplasty:

This minimally invasive spine surgery is used to fix the fractured vertebrae due to a tumour.
Spine Osteotomy
This type of surgical process corrects spine deformities and restores balance. There are three types of osteotomy:
Smith-Peterson Osteotomy:

This type of surgery is recommended when you need a small amount of correction (early twenty degrees).

Pedicle Subtraction Osteotomy:

When you need to correct more than thirty degrees, then pedicle subtraction osteotomy is performed. 

Vertebral Column Resection Osteotomy:

This type of surgery removes a single or multiple vertebral bodies. 
Hope, the above article will give you sufficient information regarding spine surgery and its procedures. 
Spine Stenosis cause
Tags: spine surgery, spine surgery in India, spine treatment, Spine Treatment in India