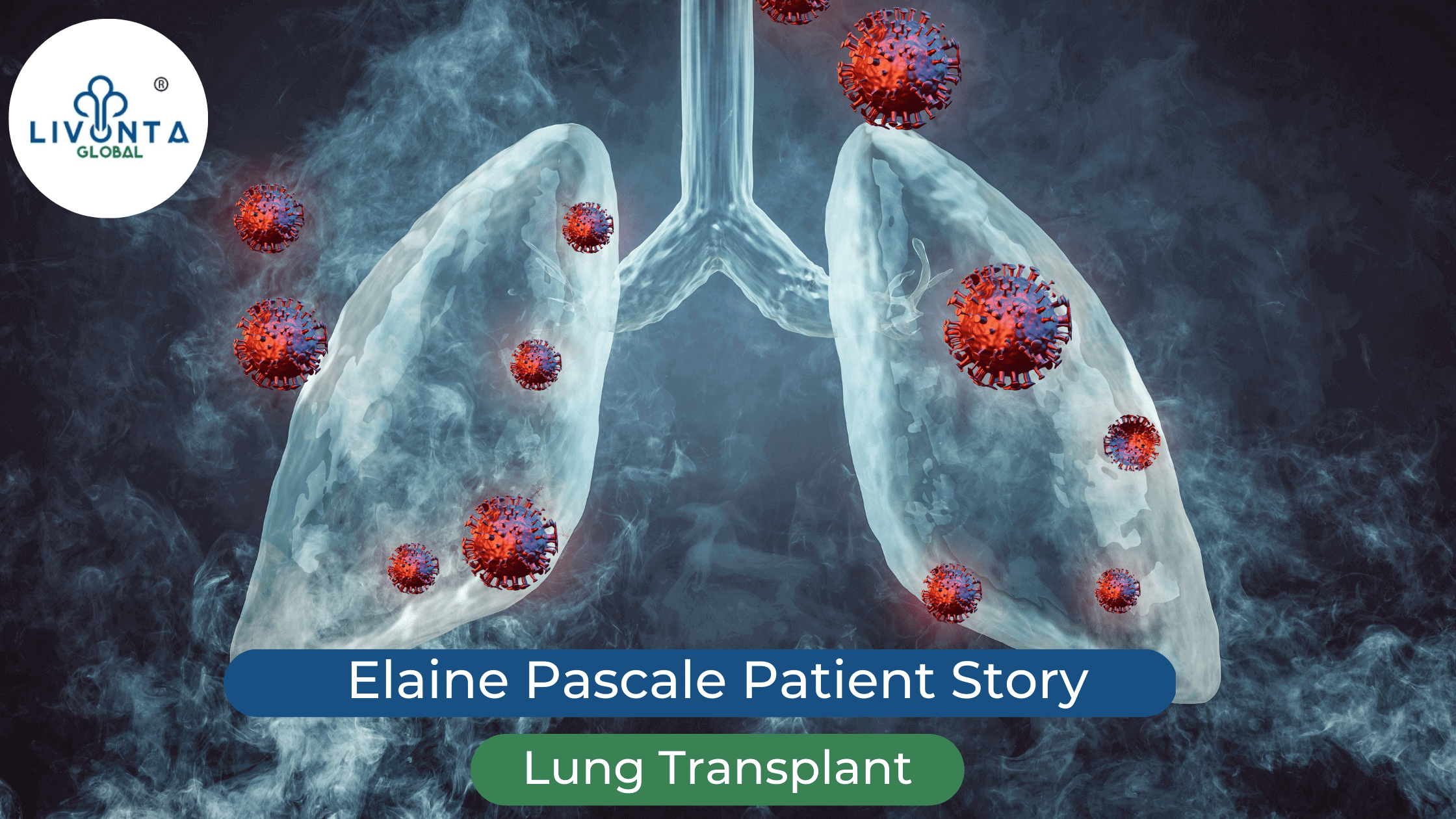 Patient Name: Elaine Pascale
Disease Name – Lung Transplant
Challenges –
Elaine was suffering from a lot of lung complications for a long time. After a thorough diagnosis, we understood that the only option to get her cured was to get a lung transplant.
Thankfully we got a cadaveric donor.
As Elaine's health was not well, she had to be moved by air ambulance for immediate organ transplant surgery.
The moment we got the donor, there was a green corridor created and the organ was safely and punctually reached by private charter.
Treatment We Provided –
Lung transplantation is a very serious procedure and we were looking for an option where we can be absolutely sure that Elaine would be fine. We consulted with Livonta Global where we got the details of Global Hospitals,Parel , Mumbai.
The team at Global Hospitals started by evaluating Elaine if she is physically and emotionally healthy enough for the transplant. The hospital took complete care of the patient right from the moment she was admitted to the hospital. Since it's a critical condition, the nurses and doctors of Global Hospital,Parel ,Mumbai were constantly examining her health update. Post the surgery, she was under observation. We were given all the instructions in detail on how to deal with her after she is released from the hospital. The medications worked fine with her and she is recovering at her own pace.
Result –
After doing thorough research, we decided to take her to Global Hospitals, Mumbai. Since lung transplant is a complicated process, we were really tense about the outcome. But all the staffs, nurses, and doctors were very supportive throughout the entire process and guided us on what will be done next.. Elaine is doing fine and her recovery is impressive. We are extremely grateful to the entire staff of Global Hospitals, Parel , Mumbai, and Livonta Global Pvt. Ltd.
https://globalhospitalsmumbai.com/
Lung Cancer Treatment
Tags: Lung Transplant, Patient Story