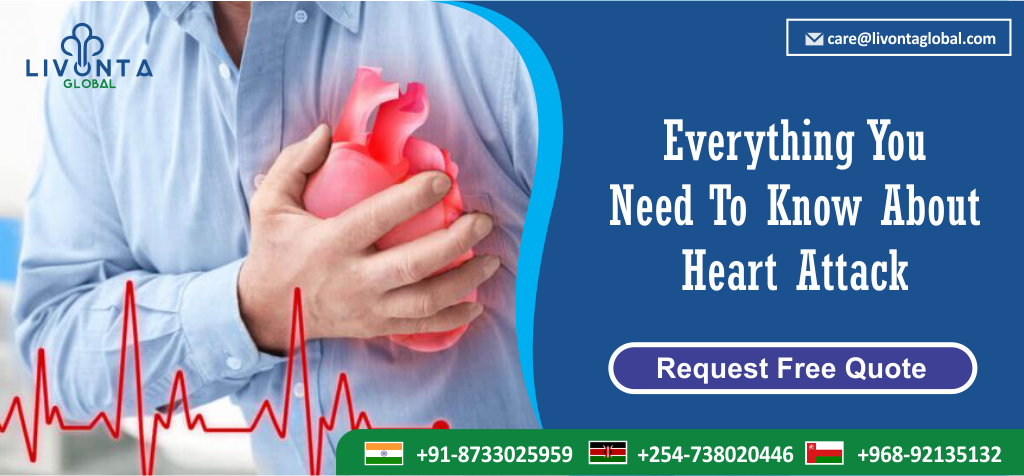 Due to lack of blood supply in the cardiac muscles, the tissues can die. The death of tissues affects the overall functioning of the heart, and a heart attack occurs. A heart attack means severe damage to your heart, and that's why you need to consult a doctor as soon as face some heart issues. Knowing everything about a disease is vital to choose the right treatment. Here is all you need to know before starting searching for the best heart treatment in India. 
What Causes A Heart Attack?

[Image Courtesy:hrelate.com]
The heart needs proper supply blood as the blood brings oxygen with it. Coronary arteries do the job of supplying blood, but when an issue occurs with the arteries, the passage of these arteries shrinks. Due to some plaque build up the arteries become narrow and the passage of blood doesn't remain as good as it should have been.
Inflammatory cells, proteins, calcium, and fatty matter deposits as the plaque, which is soft and mushy from inside and hard from outside. When the plaque rupture occurs, the platelets in the blood try to bind it, and blood clots occur. Sometimes, the clot completely blocks the path of oxygen, and that's how the starved heart faces damage in cells, which is what we call a heart stroke. Heart attack can also occur due to coronary spasm. 
Heart Attack Risk Factors
[Image Courtesy:praharajheart.com]
There are several risk factors of a heart attack which could be avoided to prevent damage to your pumping machine. Here are some of the factors:
Men above the age of 45 and women who above the age of 55 are at risk of a heart attack. 

Smoking or long term exposure to second-hand smoke can also cause a heart attack. 

High blood pressure can damage your arteries and can cause a heart attack. 

High levels of low-density lipoprotein (LDL) cholesterol or triglyceride levels in the blood can also cause a heart attack. 

Diabetes and obesity can also be a reason. 

Your response to stress can cause a heart attack. 
Heart Attack Treatment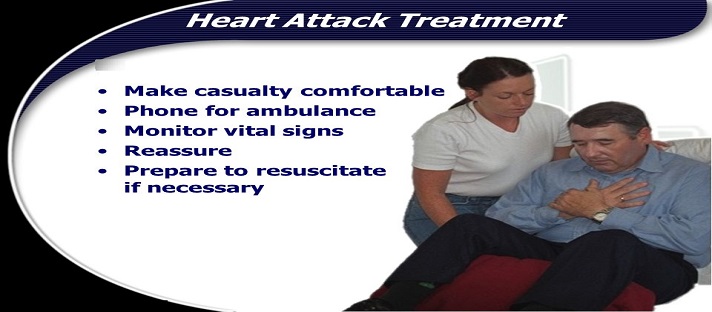 [Image Courtesy:slideplayer.com]
Heart attack treatment starts as soon as a medical practitioner is present with you. If you are reaching hospital through ambulance, your treatment will begin in the vehicle itself. Heart attack once caused is treated both with the help of medications and surgical procedures. 
Once caused, heart cells can be healed, and the pumping will start again. But, the efficiency will be reduced after a heart attack, and you might be asked to follow some medications. Some emergency medicines are also provided to the patients are at risk of a heart attack. 
Aspirin, Brilinta, Plavix, and Efficient are some of the most common drugs to prevent blood clots. When a situation doesn't seem to improve with medications, doctors prescribe thrombolytic surgery to dissolve clots in the arteries. 
Cost Of Heart Surgery In India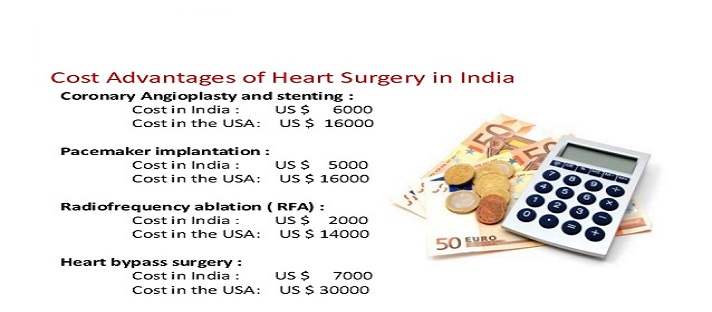 [Image Courtesy:slidesharecdn.com]
India is known to have the most affordable medical treatment in the world. The reason why foreigners visit India for treatment is the high-class medical services at low cost. The heart surgery in India costs anywhere between 1 lakh to 3 lakhs depending on the age of the person and the type of surgery they need. The cost is lesser in government hospitals where the medical facilities are available at up to 75,000 to 1 lakh less in comparison to private hospitals. 
Open heart surgery costs 1.5 lakh to 2.25 lakh, and the charge for children are anywhere between 1.25 lakh to 2 lakhs. The cost of valve surgeries is 2.5 lakhs to 2.75 lakhs. 
Best Hospitals For Heart Treatment In India 
Choosing the right hospital is crucial to get better treatment. Finding the best heart hospital in India is not a tough task as there are several hospitals available in India. You can choose the one according to your budget and the medical facilities you need. To help you more, we have listed some top heart hospitals in India. 
Artemis Hospital, Gurgaon
BLK Superspeciality Hospital, Delhi
Global Hospitals, Mumbai
BGS Gleneagles Global Hospital, Bangalore and Gurgaon
Shalby Hospital, Ahmedabad
Manipal Hospital, Coimbatore
Fortis Hospital, Shalimar Bagh
Fortis Hospital, Noida
Heart diseases can put your life at risk. A severe heart attack can be life-taking. If you are feeling any symptoms of a heart attack, it's time to book an appointment and get yourself treated as soon as possible. Heart attack mostly comes into consideration only when it occurs. But, being concerned about your health can percent such deadly situations. 
Cardiology Treatment
Tags: best heart hospital in India, best heart treatment in India.