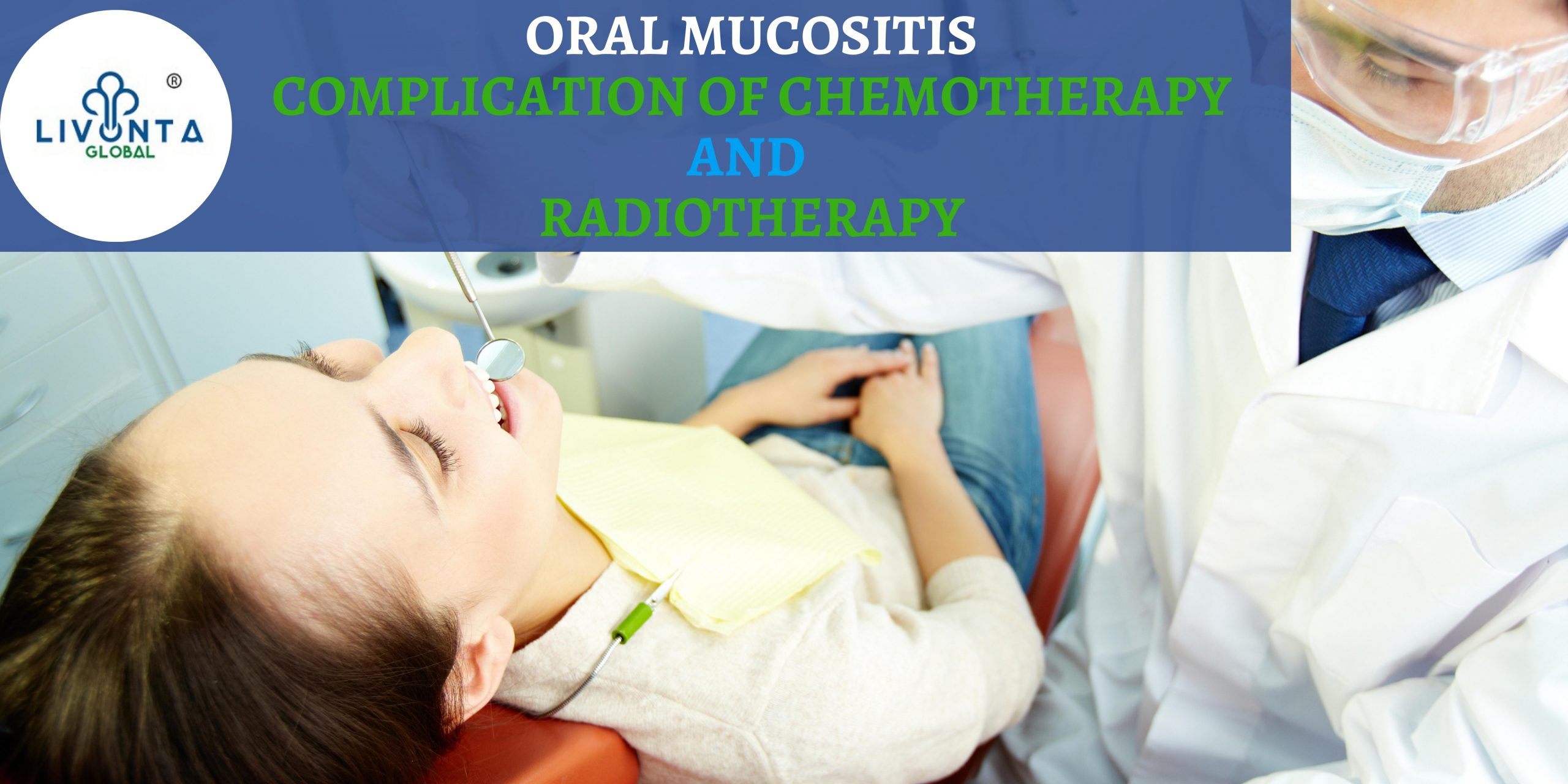 Oral mucositis is the most common complication of cancer treatments, especially chemotherapy and radiation. This may develop several other problems including pain, nutritional problems as a result of the incapability to eat, and enhanced risk of infection due to open sores in the mucosa. This can adversely affect the patient's quality of life and can be dose-limiting. If you are looking for the best oral cancer treatment in India, you should contact Livonta Global as it is connected with many reputed cancer hospitals in India.
What is oral mucositis?
Some types of chemotherapy and radiation therapy are responsible for oral mucositis. This condition is often known as ulcerative oral mucositis, mouth sores, and mouth ulcers.
Nearly 40 per cent of people who are undergoing regular cancer therapy treatments, may get oral mucositis. Up to 75 per cent Trusted Source of people with high-dose chemotherapy and up to 90 per cent Trusted Source of people getting both chemotherapy and radiation treatments may get this condition.
Signs of mucositis
Signs and symptoms of mucositis include,
     

Red, shiny, or swollen mouth and gums

     

Blood in the mouth

     

Sores in the mouth or on the gums or tongue

     

Tenderness or pain in the mouth or throat

     

Difficulty in swallowing or talking

     

Feeling of dryness, mild burning sensation, or pain particularly eating food

     

Soft, whitish patches or pus in the mouth or on the tongue

     

Enhanced mucus or thicker saliva in the mouth
Who gets mucositis?
Oral cancer patients who are undergoing chemotherapy along with radiation will experience at least some degree of mucositis. When caused by chemotherapy, mucositis is usually due to the low white blood cell count. On the other hand, if it is caused by radiation, mucositis is usually due to the necrotic and inflammatory effect of radiation energy.
People who are more susceptible to mucositis include,
     

Poor oral or dental health.

     

Smoking or chewing tobacco

     

Drinking alcohol.

     

Gender (females are more susceptible to this disease)

     

Dehydration

     

Low body mass index.

     

Diseases such as kidney disease, diabetes or HIV/AIDS.

     

Previous cancer treatment.

     

Hyposalivation before and during treatment may enhance the risk of oral mucositis.

     

The use of methotrexate for chronic GVHD prophylaxis may aggravate lesions of oral mucositis

     

Younger patients develop oral mucositis more often than older patients being treated for the same malignancy with the same regimens.
Duration
Oral mucositis commonly starts 5-10 days following the initiation of chemotherapy and stays more than one week to six weeks.
Oral mucositis treatment
If you are suffering from oral mucositis, your doctor may recommend one or a combination of several treatments. These include,
     

antibiotics

     

antifungal drugs

     

mouth sore ointments or gels

     

numbing gels

     

anti-inflammatory mouthwash

     

morphine mouthwash

     

laser therapy

     

artificial saliva

     

cryotherapy

     

red light therapy

     

keratinocyte growth factor
Magic mouthwash is one prescribed treatment that might be mixed by a pharmacist on-site with other medications to address various aspects of oral mucositis.
How to control pain from mucositis?
Pain is a noteworthy problem related to oral mucositis. You may take several actions to lessen the pain from mucositis.
     

If pain is mild, you may use ice pops, water ice, or ice chips. All these may numb the area from where you are getting pain.

     

Topical pain relievers such as lidocaine, benzocaine, dyclonine hydrochloride (HCl), and Ulcerease (0.6% Phenol) are useful in controlling the pain.

     

Corticosteroids such as prednisone may be effective.

     

Benadry elixir, lozenges and analgesics may help in lessening mouth pain.

     

Swishing and gargling with the anaesthetic gel such as viscous Xylocaine 2% may help you eat if you have pain in your mouth, pharynx or oesophagus.
Studies have proved that keratinocyte growth factor medications, anti-inflammatory medications, antimicrobial medications, laser therapy, and cryotherapy may help you to control and get relief from oral mucositis.
If you are looking for proper oral cancer treatment, without wasting time, you should get in touch with Livonta Global. Livonta Global is tied up with many eminent hospitals that are providing the best cancer treatment in India. To know more about Livonta Global and how it will help you in your cancer treatment, you must visit the official website. 
Cancer Treatment
Tags: chemotherapy, complication of cancer, Oral mucositis, Radiation therapy