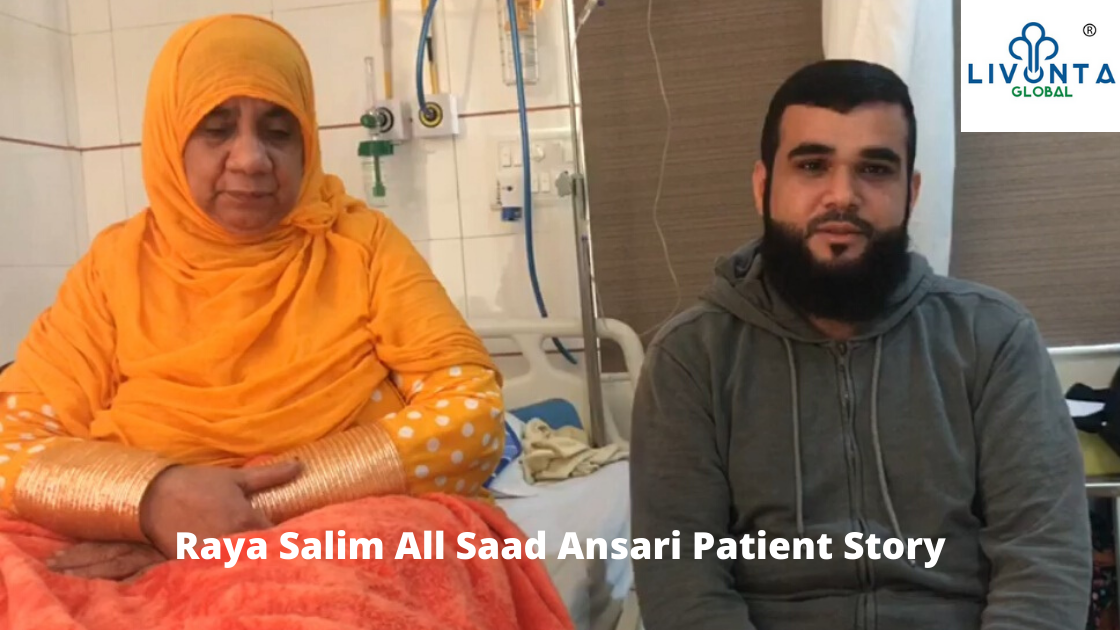 Patient Name – Raya Salim All saad Ansari
Disease Name – Total Knee Replacement

Challenges 
Hi, Myself Mohammed Salim Said from Sultanate of Oman & she is my mother in law Raya Salim All saad Ansari. We came here in India for her knee treatment.
She was suffering for severe pain more than 10 years and In Oman we were looking for her treatment but all time we found only painkiller for treatment.
Treatment We Provided 
She had lots of pain since long time so we contact Ms. Sheetal from Livonta Global a Medical Tourism Company for knee Replacement Surgery in India. She gave list of hospitals in India with quotation and treatment plan. 
Based on list we found that the Kanba hospital with more affordable price & the team here is very professional & they have very good experience doctors in team so we select kanba Hospital for her treatment. 
When we arrived in Ahmadabad, First step is done as knee checkup at Kanba Hospital. We found that she has to do the surgery for Knee Replacement and we did it. 
Result 
Before we did that surgery she was suffering a lot of pain but after the surgery she feels very good.
We found in Kanba Hospital that all the members are very supportive and helpful for everything also we need anything from outside of Kanba Hospital they also help us. Thank You Livonta Global Pvt. Ltd. & Kanba Hospital.
Patient Story
Tags: knee Replacement Surgery, knee Replacement Surgery in India Patient Story, Raya Salim All Saad Ansari Patient Story