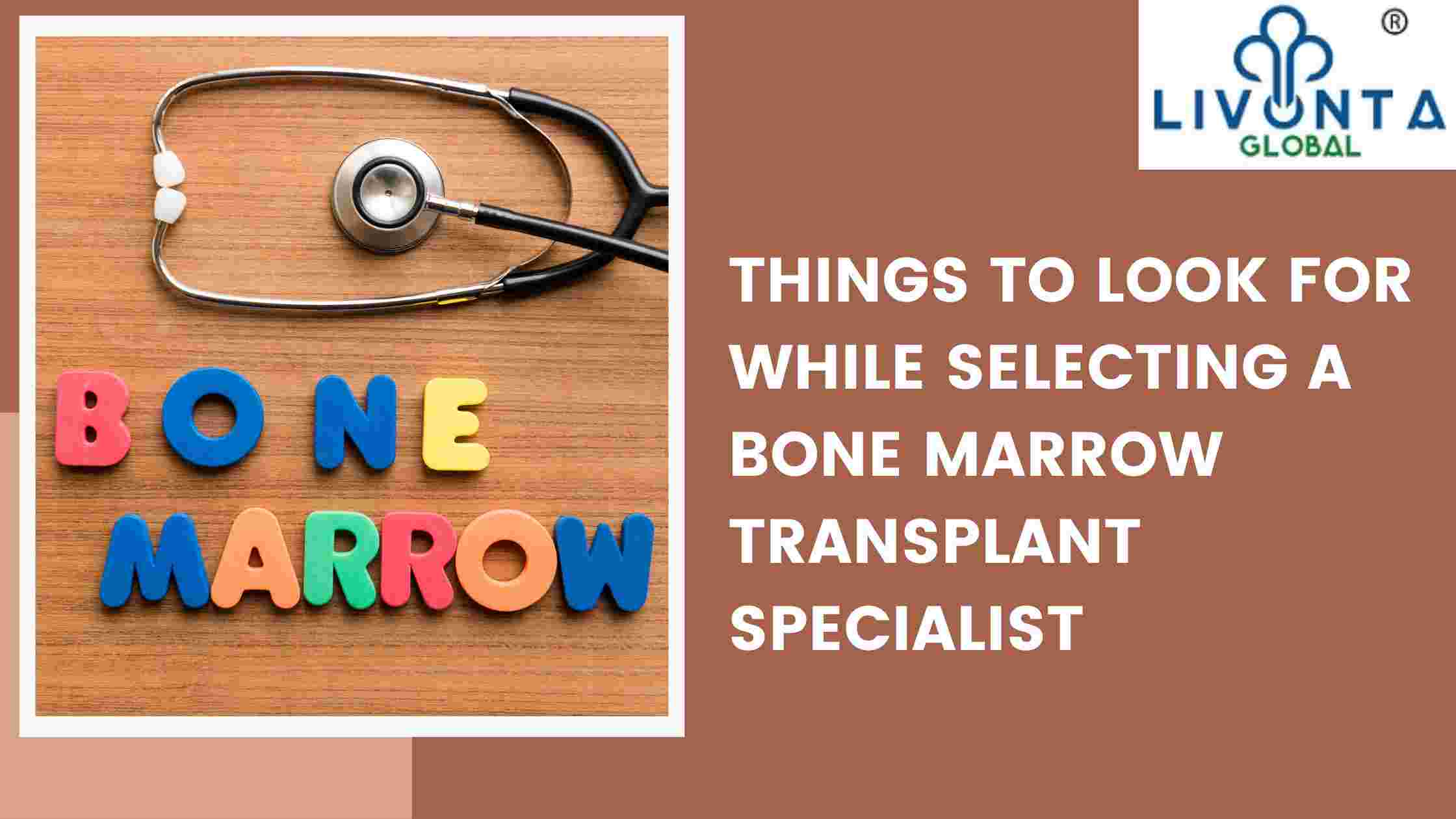 The elastic, spongy substance found inside bones is called bone marrow. The majority of the body's blood cells grow and are kept there. Stem cells are the blood cells that produce other blood cells. Patients with specific malignancies or other disorders may benefit from the particular therapy known as a bone marrow transplant (BMT). A bone marrow transplant includes extracting stem cells, which are often present in the bone marrow, filtering them, and then returning the cells to the donor (patient) or to someone else. After a person's own diseased bone marrow has been treated to remove the abnormal cells, healthy bone marrow cells are then transfused into that individual. Bone marrow transplant is a part of Cancer treatment in India and is done in the best hospitals.
Things to look for while selecting a bone marrow transplant specialist
As discussed earlier, there are many hospitals that claim to perform bone marrow transplant operations but since it is a very critical process, you must always consider different factors before proceeding ahead. These are discussed below
Discuss with your friends and family
The first step in choosing the best doctor for the process is to gather information from your friends and relatives. Try to seek their feedback on the best doctors of your city if they have any experience with them. Ask them why they felt that way if they have any bad remarks about their doctor. This will help you decide whether to choose that doctor for your bone marrow transplant or not. This could be one of the most basic and the best ways to filter out good doctors from the ordinary ones.
Check the experience of the specialist
A bone marrow transplant should be a specialty of the bone marrow transplant expert. Understanding the method will make it easier to care for the patient should there be any difficulties or issues while receiving therapy. They must be able to fully explain this type of medical choice to you so that you are aware of all your alternatives and how each one will affect you. Ask any questions you may have regarding bone marrow transplants. Depending on their area of expertise or personal preferences, many providers will offer varying advice and information.
Location of the hospital
As discussed earlier, the bone marrow transplant process is a very complex process where the patient needs to be admitted in the hospital for a few days. The patient might have to go to the hospital several times for taking different tests before and after the transplant so it becomes extremely important that you choose the hospital with a favourable location for you. The hospital must be at a short distance from your home so that you do not have to take much pain in travelling to and from the hospital. This will not only save your health but will also save a lot of time which is very critical at this stage.
Success rate of the hospital
Even the Best Cancer Treatment Hospitals in India cannot guarantee the 100% success of the transplant process but it is very important that you check the average success rate. It will take time to determine whether or not this treatment was successful because it is not something we can perform right away. It can be highly challenging, and the hospital you select might not necessarily have a high success rate. This indicates that you want assistance in locating a facility that will meet your particular requirements so that the success rate for your case becomes higher.
Cancer Treatment
Tags: best cancer treatment in India, Bone marrow test, bone marrow transplant, Bone Marrow Transplant doctors in India