Look back some 20 years ago and you would find that there was no cure for the deadly disease called cancer. When someone was diagnosed with cancer, it was considered a curse for the person and the family.
Time changed and we witnessed a huge growth and development in medical sciences that helped us fight the majority of the fatal diseases. Today, we can avail the best cancer treatment in India and go back to our normal lives within a short period.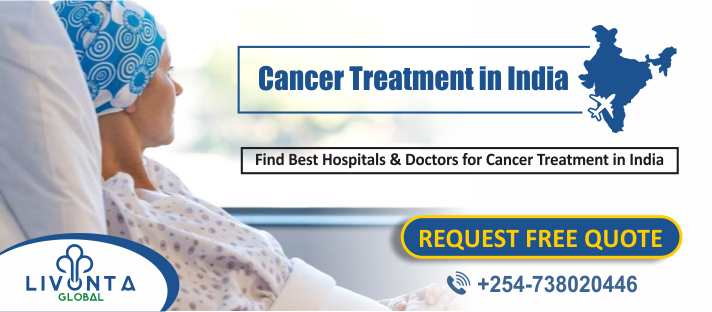 India is One of the Popular Destinations for Cancer Treatment and Here is the List of Top Cancer Hospitals in India:

https://www.apollohospitals.com/
Establishment Year: 2003
Number of Doctors: 120
Number of Beds: 282
Located in Ahmedabad, this is not just a hospital but it is a world full of quality care. This hospital is providing excellent treatments in cancer care, neurosciences, bariatric surgery, transplants, and the list is long. The hospital is always in the news for its success stories. This is no doubt one of the top oncology hospitals in India.
Apollo Gleneagles Hospital Kolkata
Establishment Year: 1989
Number of Doctors: 130
Number of Beds: 700
There has always been a fight against cancer and this hospital was founded in Kolkata with an aim to provide flawless care to the ones who are struggling with the curse of cancer. The best practices in this hospital have proved that cancer is conquerable with the right treatment.
Establishment Year: 1959
Number of Doctors: 150
Number of Beds: 650
One of the top oncology hospitals in Delhi, this hospital enjoys world class and state of the art technology and hospital infrastructure. This hospital is a hub for various cancer treatments and has marked success in the majority of the cases handled.
Dharamshala Narayana Super Specialty Hospital
https://www.narayanahealth.org/
Establishment Year: 1994
Number of Doctors: 60
Number of Beds: 300
The Hospital provides exceptional treatments in over 30 medical specialties and cancer care is one of them. This hospital is running from the city of Delhi and it is providing advanced level care for all the patients.
Establishment Year: 2002
Number of Doctors: 74
Number of Beds: 300
One of the JCI accredited hospital, Fortis Hospital, Mulund is a tertiary care hospital aimed at providing excellent diagnostic and treatment services. The hospital envisages cutting edge technologies, highly talented staff, and world-class infrastructure to look after their patients.
Fortis Malar Hospital, Chennai
Establishment Year: 1992
Number of Doctors: 82
Number of Beds: 180
Fortis Malar is a multi-specialty hospital providing excellent care to patients belonging to different medical facilities. The brand fortis was established in the year 1996 and the brand was envisioned to create a world-class healthcare system in India. The chain of hospitals is renowned for the finest medical skills with the best compassionate care.
http://www.nanavatihospital.org/
Establishment Year: 1950
Number of Doctors: 450
Number of Beds: 350
If you are looking forward to receiving elite class treatment in India, this is the best hospital in India. This hospital is popular for critical care and provides excellent care for cancer patients.
http://www.sterlinghospitals.com/
Establishment Year: 2001
Number of Doctors: 210
Number of Beds: 310
Another good name for cancer treatment in India is the Sterling Hospital located in Ahmedabad. The city of Ahmedabad is a hub for medical treatments and facilities in India and Sterling Hospital is adding more spark to it.
https://www.wockhardthospitals.com
Establishment Year: 2006
Number of Doctors: 1200
Number of Beds: 750
Wockhardt Hospitals is a renowned name for specialized care in India and within a span of a very few years, it has proved its excellence in all its medical facilities. Whether it is dental care, critical care, gynecology or cancer treatments, Wockhardt Hospitals stand on the top.
With the help of medical tourism in India, it is very easy to secure your admission in these medical facilities. Reach out to Livonta Global, we will help you fight your struggles in the most reasonable way.
Cancer Treatment