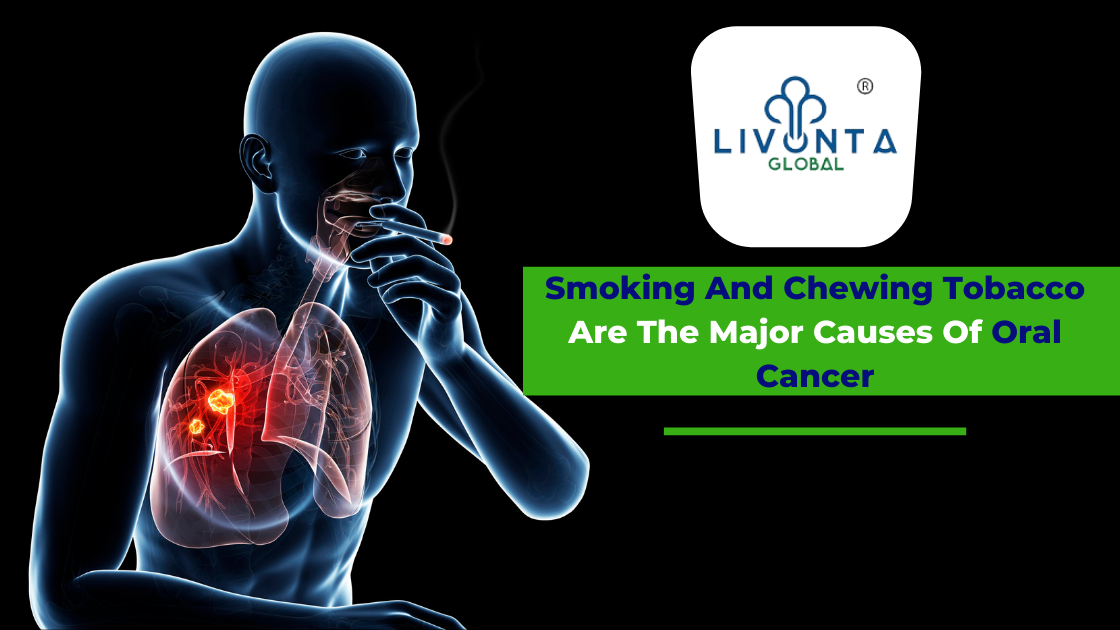 Oral cancer is the unrestrained growth of abnormal cells in the mouth cavity. This often led to the formation of a tumour. Oral cancers primarily develop on the tongue, lower lip, and floor of the mouth. Smoking and chewing tobacco are the prime responsible factors for developing oral cancer.
Symptoms of oral cancer
     

Lumps or bumps on the lips, gums, and inside of your mouth

     

White or red patches in the mouth

     

Persistent sores on the face, neck or mouth that bleeds easily

     

Unexplained numbness

     

Hoarseness or change of voice
Treatment
Oral cancer can be treated either with surgery or radiation therapy. In surgery, the experts usually remove the affected tissue and if cancer has spread to the jaw, part of the jawbone may also be removed. This may change the looks of your face and your ability to chew, swallow, or talk.
Livonta Global has an astounding reputation in the field of medical tourism which is partnered with many Best Cancer Treatment Hospitals in India that used to provide the best cancer treatment in India.
How does smoking enhance the risk of oral cancer?
The chemicals present in tobacco smoke may cause, initiate or promote cancer. These chemicals are responsible for genetic changes in cells of the mouth cavity. This can lead to the development of oral cancer in future.
Tobacco use enhances the risk of oral cancer. Tobacco exposes the mouth to these carcinogenic chemicals either during inhalation while smoking or through direct contact while chewing tobacco products.
Tobacco smoke is made up of more than 7,000 chemicals. Out of these 7000 chemicals, 70 known to cause cancer (carcinogens). Some of these chemicals are responsible for heart and lung diseases too.
Tobacco smoke contains tar and the poison gases carbon monoxide and nitrogen oxide. Nicotine is one of the harshest chemicals in tobacco smoke which is responsible for many diseases.
The tobacco leaves that are used to make cigarettes and cigars contain radioactive materials. This means smokers take these radioactive materials into their lungs as they inhale. These radioactive particles build up in the lungs and may responsible for various diseases.
Facts of oral cancer and smoking
Smokers are more susceptible to a higher risk of dying from oral cancer than those who have never smoked. Thirty-seven per cent (37%) of people diagnosed with oral cancer are expected to die within 5 years after diagnosis. The risk of oral cancer is about 5 to 10 times greater among smokers as compared to people who never smoked.
The benefits of quitting
Many people have started quitting smoking after realising its negative impact on life. When people quit smoking, the risk of oral cancer starts to lessen rapidly.

After 10 to 20 years of quitting, the risk decreases to almost the same level as that of someone who didn't smoke ever.

Quitting can also minimize the risk of developing new and second oral cancer in smokers who have earlier treated and defeated oral cancer.

Quitting is the most effective method among all to avoid the development of oral cancer and other smoking-related diseases.

Quitting will help you to combat other diseases like respiratory problems, heart diseases, lung disease, and the risk of stroke.
Livonta Global is an eminent company in the field of medical tourism. If you want to quit smoking to minimize the chances of cancer, you should consult with the Best Cancer Treatment Hospitals in India. Livonta Global is tied up with many prominent hospitals in India that will guide you on how to quit tobacco and smoking and lead a healthy life.
Cancer Treatment
Tags: Facts of oral cancer and smoking, How does smoking enhance the risk of oral cancer?, Oral Cancer, Symptoms of oral cancer