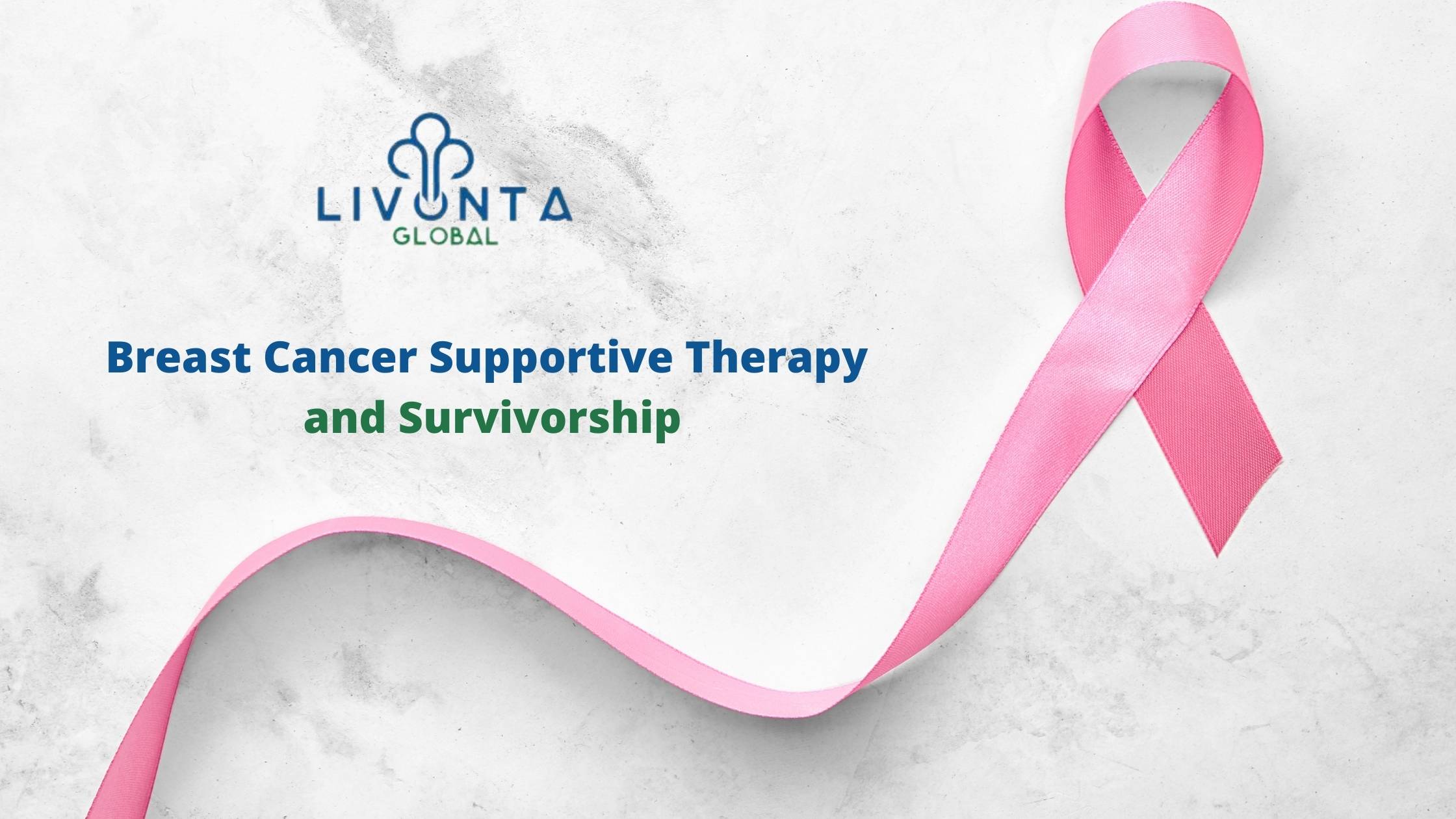 Your main objective after a breast cancer diagnosis is to look for the best cancer treatment in India to help you recover. And even after receiving complete cancer treatment in India, you might still have some physical and emotional changes taking place. To resume living a regular, joyous, and healthy life, breast cancer supportive therapy and survivorship are essential.
About Breast Cancer Supportive Therapy and Survivorship
You must continue seeing your doctor after the treatment. Regular follow-up is required after this. Any changes in your breasts, such as redness, rashes, itching, swelling, soreness, lumps, or weight loss, should be checked up by the doctor. It is possible for drugs like chemotherapy to have adverse effects, which are also treatable. Your blood pressure, diabetes, and bone density will all be examined by the doctor. As a result, professionals offer complete care to cancer patients during their treatment and even after.
What is Breast Cancer Supportive Therapy?
Making a cancer patient feel better during and after treatment is the goal of breast cancer supportive therapy and survivorship. It is about:
Patients' emotional needs, such as treating the sadness and distress experienced throughout treatment
Pain management or menopausal symptom control.
Arm swollen? Get physical treatment.
Your doctors will assist with the therapy needed following the treatment or removal of breast cancer during breast cancer supportive therapy. This comprises the following:
Lymphedema
Most breast cancer patients undergo surgery that includes the removal of two to three lymph nodes from beneath the arm (sentinel lymph node biopsy), and occasionally many more nodes (axillary lymph node dissection). As lymph from the breast drains into the lymph nodes in the underarms, if cancer has spread, it most likely made its way there first. For the majority of patients, radiation therapy to the chest and/or underarms is also necessary. Some lymph nodes and arteries can be cut off or damaged by radiation and surgery. Over time, the lymphatic flow might overwhelm the remaining routes, causing a backup of fluid into the tissues of the body.
Pain management
Radiation or chemotherapy causes pain typically in the breast or chest wall.
Regaining bodily functions
You can have stiffness, weakness, or exhaustion as a result of chemotherapy or radiation treatment. To help you regain your functions, the medical staff will offer you customised therapies.
Integrative therapies
The body's blood circulation can be improved with acupuncture and massage.
Fertility issues
Due to breast cancer, your fertility may suffer. To further understand your issue and learn how to regain your fertility, you should speak with reproductive endocrinologists.
Sexual dysfunction
You can obtain assistance from sexual health professionals if you believe that your ability to have a normal sexual life following breast cancer treatment may not be possible.
Menopause symptoms
You can speak with your gynaecologist about menopausal symptoms to receive guidance and a treatment plan so that you can feel better.
Stress management
Supportive therapy also includes some specific courses to help patients learn coping mechanisms for cancer and find peer support for stress management.
Nutritional counselling
In order to maintain your health following treatment, you must speak with your dietitian about your diet.
Heart diseases
People occasionally experience heart conditions during or after cancer therapy. If such is the case, you should speak with a cardiologist.
Lifestyle choices
Your health can get better following treatment if you consume a nutritious diet, give up smoking, and start exercising.
What is Breast Cancer Survivorship?
Those who have survived breast cancer have a variety of experiences. Due to ubiquitous mammography's ability to detect breast cancer early, there are more female survivors today. Female breast cancer survivors make up one-third of the population and are typically under 65. Cancer survivorship starts from the moment you receive a cancer diagnosis and lasts through the completion of your initial treatment, extended survival, and long-term survival. Treatments and services offered to patients long after the disease has ceased to spread inside their bodies are included in breast cancer survival. It consists of physicians, nurses, surgeons, oncologists, and other medical professionals. Along with information on health maintenance and treatment-related symptoms, a care plan will be provided to you. Genetic risk assessment is where it all begins.
Cancer Treatment
Tags: breast cancer, breast cancer survivors, supportive therapy, survivorship